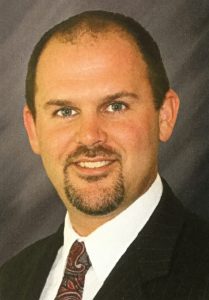 A bill to provide Hoosiers with more transparency about their health care costs took a step forward Monday with the support of the House Financial Institutions and Insurance Committee, according to State Rep. Heath VanNatter (R-Kokomo).
VanNatter, who is a member of the committee, said House Bill 1402 would establish the infrastructure to create an All Payer Claims Data Base, which can be used by consumers to compare health care prices.
 "As with every major purchase, Hoosiers take a hard look at their budget to determine whether or not they can take on an additional expense," VanNatter said. "Consumers should be able to have access to health care pricing information before moving forward with a procedure to ensure they are choosing the best option."
VanNatter said this bill this session comes after a law he supported in 2020 provided Hoosiers with health care pricing information at hospitals and outpatient centers. This law also requires providers and insurance companies to disclose estimated costs in advance of the procedure.
HB 1402 now heads to the full House of Representatives for further consideration. For more information, visit iga.in.gov.