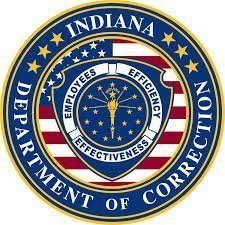 An investigation by the Indiana Department of Correction (IDOC) resulted in the October 13th arrest of Jessica Curry, 28 of Vanderburgh County.  The investigation developed information alleging Ms.Curry was attempting to traffic suspected methamphetamine into the Miami Correctional Facility during visitation. During the investigation, Ms. Curry disclosed she had left her four children unattended in a nearby hotel.
Curry was arrested and transported to the Miami County Jail pending charges of:
IC 35-48-4-6.1.b Possession of methamphetamine of more than 10 grams but less than 28 grams
IC 35-48-4-1.1 A2 Dealing in Methamphetamine over 10 grams but less than 28 grams.
IC 35-44.1-3-5.b Trafficking with and Inmate.
IC 35-46-1-4 Neglect of a dependent (four counts)
Ms. Curry's juvenile children were placed in the custody of an Indiana Department of Child Services representative.
"Vigilant attention to detail by our correctional staff kept illegal substances out of the Miami Correctional Facility, and the ensuing investigation led to the questioning and ultimate arrest of the visitor," stated Warden William Hyatte. "Make no mistake, anyone caught trafficking illegal drugs to any Department of Correction facility will be arrested and prosecuted to the fullest extent possible by law."
Formal charges will be determined by the Miami County Prosecutor's Office.