The 29th Annual Senior Fair is now history. The Main Street Express was used for the first time at the Fair to Shuttle Seniors from the High School Parking lot to the Senior Fair located at the Community Life Center behind the First Church of the Nazarene. Fair Parking is so congested that the shuttle has been on the wish list for 2 or 3 years.  BCS Landscaping and Design was the Shuttle Sponsor.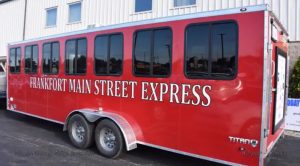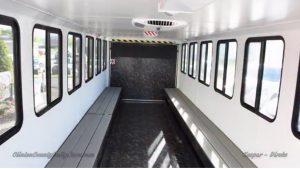 Erick Dircks was on site to record the festivities sponsored by Encompass Credit Union and Center Township Trustee Office.
About $1,300.00 in prizes were given away on stage by WILO, Shine 99 Radio and Clinton County Daily News PLUS valuable prizes were given away all day long by the venders and businesses who made the event possible.
Kaspar Media thanks students at the Crossing for the hard work of setting up and tearing down the tables and chairs and help with other items to prepare for the show and clean up afterwards.  Also a big thanks to the First Church of the Nazarene for thier gracious cooperation in using the Church's impressive Community Life Center Facility.  Kaspar Media could also never be able to co-ordinate such an event without the passion and dedication of its team members who come to work every day to serve the Community.
VIDEO by ERICK DIRCKS:
PHOTOS of the Senior Fair by Erick Dircks: CLICK HERE
Facebook Users: CLICK HERE
The free breakfast was sponsored by Goodwin Funeral Home and Archer Weston Funeral and Cremation Center served by Hoops Restaurant.
The free lunch was sponsored by Bee Hive Memory Care and Kokomo Healthcare Center served by Shoups Country Foods and Catering.
Via Quest's Enthusiologist Jeff Riker gave a fantastic program based on thanks for blessings, forgiveness and faith. The Stage sponsor for all stage activities was Clinton County's Senator Brian Buchanan.
The Senior Fair is always held on the last Wednesday in September.  For more information about next year's fair contact Russ Kaspar at 765-659-3338 or 800-447-4463.
(edit)