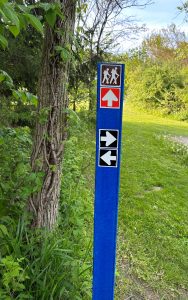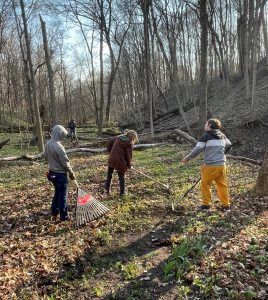 Boy Scouts from Troop 336 teamed up to provide some much-needed improvements to Camp Cullom in rural Frankfort, Indiana.
Over the last 15 months, Owen McGill, working to achieve the rank of Eagle Scout, organized a group of 41 volunteers to improve the trail system at Camp Cullom. In total, more than 250+ volunteer hours were clocked to reach the goals of the project, including:
Trail assessments and improvements throughout the property.
Forging a new loop trail.
Removal of outdated trail markers.
Installation of trail markers on all trails
Design and production of new trail maps for visitors.
Authored Camp Cullom trail guides and maps on All Trails.com.
McGill and his fellow scouts have spent years enjoying Camp Cullom during their scouting adventures. As he planned his Eagle Scout project, he knew he wanted to give back to the camp.
He shared his "why" for the project. "Marked and mapped trails help hikers follow a given path. They are essential to conservation efforts. A properly marked trail helps ensure that traces of human activity are limited to a single path. Rather than allowing each hiker to choose their own path, we choose the best and most sustainable way for everyone. This approach preserves surrounding habitats."
Consider celebrating National Trail Day at Camp Cullom on Saturday, June 3 and enjoying the fruits of Troop 336's labors as you hike the new and improved trails at Camp Cullom.
Camp Cullom is supported by United Way for Clinton County.