Mission accomplished. Promise fulfilled.
Christian Lindenmayer of Frankfort suffered serious injuries in a train accident September 19 while crossing a Norfolk Southern train track in Frankfort. Christian's recovery will be a long one further complicated by necessary amputation of the left leg below the knee and partial amputation of the right foot.
The walk way installation to help with Christian's recovery and mobility is now complete. It was a gift of Bret Disinger. Installation was finished just in time with 5 yards of concrete purchased from Brim Concrete in Flora.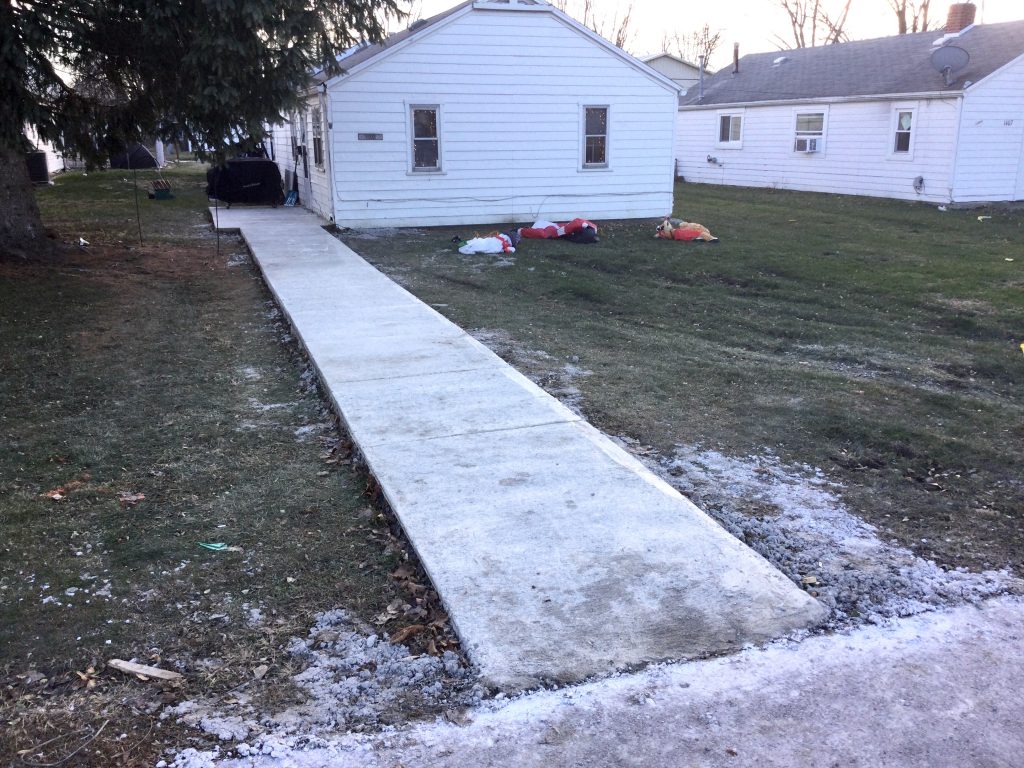 Chrystal Lindenmayer, Christians mother, has been overwhelmed with the outpouring support from the Frankfort community to help Christian and the Lindenmayer family. Family and friends and strangers are helping with house rent, gas money, food costs and costs from down time at work to attend to family needs.
Evidence of that support includes the donation material and labor for a brand new cement walkway and accessible entry installed at the Lindenmayer home. Bret Disinger of Disinger's Handyman and Landscaping has now installed the brand new walkway, as an act of love for Christian and the Lindenmayer family.
The old walkway had to be removed and the new walkway was poured during the week of November 14. Weather was almost too cold to pour but good timing, project covering and ground warmth made the pour successful. The cement has now cured and ready for use. Landscape brims along the edge of the walkway will be completed when possible.