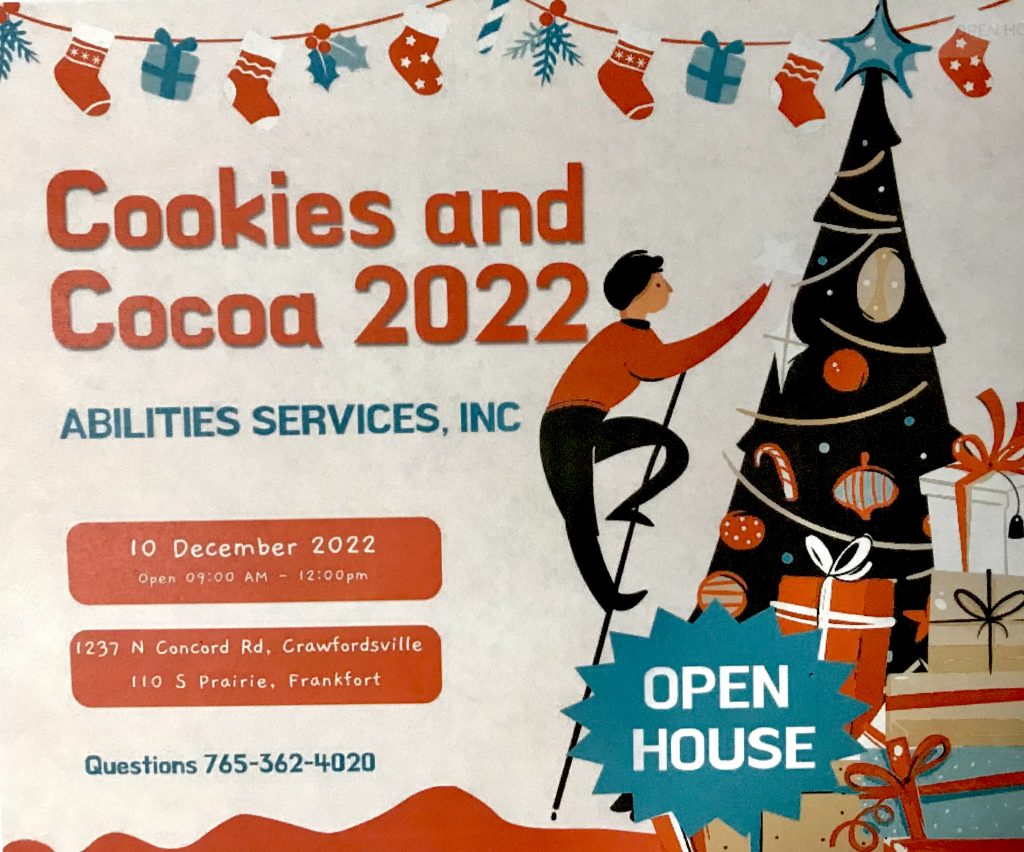 Abilities Services (ASI) is holding an Open House Art Show and Auction Saturday morning from 9 to noon.
WILO's Kevin Keith will be broadcasting LIVE from the event starting at 9. Cookies and Cocoa will help power your walk around the art fair and Fundraising Auction. Art from Local artists including ASI clients will be featured at the Open House Art Show.
ASI will also have an Open House art show simultaneously at the Frankfort location at 110 S. Prairie on the west side of Frankfort, and at the Crawfordsville location located at 1237 N. Concord Road in Crawfordsville.
Abilities Services, Inc. provides services to clients with developmental disabilities and their families in Clinton, Montgomery, Tippecanoe and surrounding counties. ASI is proud to offer day services, residential group home and supported living services, employment services and more to their consumers.
The goal of ASI is to help individuals with developmental disabilities achieve their highest potential and enjoy life where they live, learn, work and play. ASI has been serving central Indiana for over 45 years.