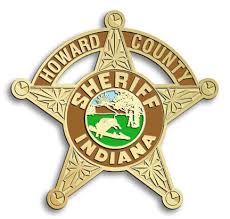 At approximately 11:15 a.m. Monday, the Howard County 911 Dispatch Center received a report of a bomb threat that was made to Eastern High School. Howard County Sheriff's Deputies along with the Greentown Police were dispatched to the school. During this time, Eastern High School
and Middle School promptly executed their emergency preparedness plan to ensure student and staff safety.
Within minutes, Deputies and Greentown Police Officers arrived on scene to assist the two Howard County Sheriff Student Resources Officer's (SRO) who were already working in the building. An organized evacuation was performed of the buildings and a perimeter was established as personnel
waited for the arrival of bomb sniffing canines from the Howard County Sheriff's Office and Indiana State Police. Additionally, Detectives from the Howard County Sheriff's Office responded and began an investigation.
During this time, high school and middle school students were released to their parents and school was closed for the remainder of the day until the building could be cleared. Several hours later, the campus was cleared by canines and law enforcement personnel. The building was reopened around 3:30 p.m. for all extracurricular activities and for students to retrieve personal belongings left behind.
Subsequent investigation by Detectives of the Howard County Sheriff's Office resulted in a 17-year-old male being detained for Intimidation as a Level 6 felony at approximately 4:30 p.m. The juvenile, who resides in Kokomo, was not a current or former student of Eastern Howard School Corporation.
This case remains under investigation and anyone with information should contact Detective Waymire at 765-614-3463 or by submitting a tip using our mobile app or at www.sheriff.howardcountyin.gov