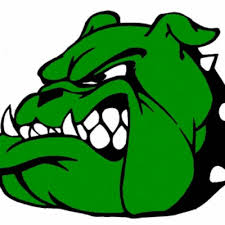 Clinton Central improved to 5-0 for the first time in over 15 years Tuesday night with a 57-27 victory over Pioneer in Royal Center. It was also the first time ever the Lady Bulldogs defeated  Pioneer.
The Bulldogs used smothering defense to take a 35-5 halftime lead. The lead would get as big as 36, but never close than 30.
Sara Parkison led Central with 22 points, Carly Davison added 15.
Frankfort Rally Falls Short
Frankfort fell short against North Montgomery 33-31 Tuesday night at Case Arena in Sagamore Conference action.
Trailing 18-12 at halftime, FHS outscored the Chargers 11-4 in the third quarter to take a 23-21 lead into the fourth quarter. The fourth quarter saw multiple lad changes throughout with the biggest lead either team had was three points.
Vannessa Guardado led Frankfort with a career-high 15 points. Evelyn Vasquez-Bautista also had a career-high eight points. Saira Flores had a team-high 12 boards, Vasquez-Bautista had eight rebounds and Guardado grabbed six. Guardado also had a team-high four steals.
Rossville Beaten by Caston
Caston broke open a tight game in the final three quarters on its way to a 42-18 victory over Rossville Tuesday night at Caston.
Caston led 8-7 after one quarter before limiting the Hornets to 11 points the rest of the contest.
Ava Burkle led Rossville, 2-3 overall, with 12 points and seven rebounds.