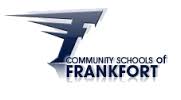 The Community Schools of Frankfort Board of Trustees approved an updated Safe Return to School plan for the 2021-2022 school year. The Board had previously approved an initial plan at the June meeting.
Some highlights from the newly approved update include:
Wearing of masks will be optional for students and staff in all district buildings and schools. (The wearing of a mask on the school bus will be required, per current federal mandate.) The wearing of a mask is recommended for any unvaccinated individual.

Students and staff with proof of a COVID vaccine will not be required to quarantine if they are identified as a close contact as long as they remain symptom free.

Unvaccinated staff and students who are identified as a close contact will be required to quarantine for 10 days. (School staff who quarantine will use their sick days for time off.)

Visitors and volunteers will be welcome in our school buildings with some exceptions such as lunch visits within the cafeteria.

Back to school events, convocations, field trips, and extracurricular activities will be permitted as long as health and safety protocols are followed.
CSF Superintendent Joel McKinney recognized the possibility of the plan being revised again in the future given various circumstances.
"Should numbers increase in our county, there could be things that need to be changed, and we just have to be prepared for that," McKinney said. "We will continue to maintain on-going communication with our local health officials and rely on their guidance."
CSF schools will observe full in-person instruction this school year. Students entering Kindergarten, 3rd, 6th, and 9th grades will return to school on Thursday, August 5. All other students will return on Friday, August 6.
For more information on the Safe Return to School Plan, please visit www.frankfortschools.org. You may also follow CSF on Facebook at Community Schools of Frankfort, IN, or on Twitter @csfhotdogs.