Ethel S. Sutton, 85, of Kirkli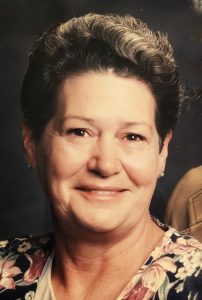 n, Ind., died September 18, 2023 at her home.  She was born March 27, 1938 in Frankfort, Ind. to the late Ernie & Vinnie A. (Benefiel) Crews.  She married Edward L. Sutton on November 28, 1959 in Jeffersonville, Ind. and he survives.
Ethel was a 1956 graduate of Thorntown High School.  She lived most of her life in Clinton County. She was a dietician, working for Clinton House.  She was a member of the Eagles Auxiliary in Frankfort.  Ethel enjoyed bingo and traveling.
Ethel is survived by her husband:  Edward L. Sutton of Kirklin, Ind., daughters:  Tina (Kenneth) Boller of rural Frankfort, Ind., Tammy (Matt) Koors of Tippecanoe County, Ind., sons:  Edward Dale Spicer of Austin, Ind., Jerold (Pridgett) Sutton of Alaska, Andrew (Norma) Sutton of Scottsburg, Ind., brothers:  Ron (Carol) Crews of Frankfort, Ind., Bob (Jo) Crews of Frankfort, Ind., sister:  Barbara Grissom of Clarks Hill, Ind., and several grandchildren.
Funeral Service:
Visitation will be 5-8 p.m. Friday, September 22, 2023 at Goodwin Funeral Home, 200 S. Main St., Frankfort.  Funeral service will be 10:30 a.m. Saturday, September 23, 2023 at the funeral home.  Burial will be in Green Lawn Memorial Park.  Memorial donations may be made to the Frankfort VFW.  Please visit goodwinfuneralhome.com, where you may leave a condolence.