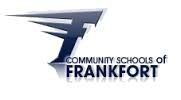 Frankfort Middle School has released its first quarter honor roll list. The following are the names of individuals who had All A's as well as making the A/B honor roll:
All A's
6th Grade — Ethen Barker, Braelynn Bolin, Elizabeth Bucio, Jocelyn Cazares, Collin Frye, Jasmine Galves,  Eli Grasham, Jackson Hoyer, Noemi Juarez-Baltierra, Jazmin Lozano-Barragan, Julian Luz, Angela Mechling, Izael Meza, Elizabeth Pierce, Des-Ray Plowman, Cameron Queen, Edith Regalado-Lopez, Kira Riley, Ariana Sierra, Jose Silva Lopez, LeeAnn Ticen, Evan Vickary, Edwin Wainscott, Tiffanie Zheng.
7th Grade — Jessica Adams, Anna Beardsley, Jonathan Bright, Hannah Brittain, Madison Dunn, Lexus Foust, Angelina Gavrikova, Hailey Godbey, Rafael Gomez, Trey Haynes, Marihan Hernandez, Lydia Hicks, Nereida Lopez Chavez, Heather Massengill, Fabiola Mendez, Mason O'Brien, Isaiah Patton, Angel Perez, Lorena Perez, Emma Pillion, Daniel Pritchett, Marco Reyes, Adamaris Rosales, Anahi Saavedra, Miguel Santiago, Israel Santillan, Maricruz Santos-Cervantes, Erika Stephenson, Payne Terry, Payton Teter, Carleigh Williams.
8th Grade — Alayna Barton, Josue Bautista Ventura, Abigail Bautista, Hayden Brown, Ashley Campos-Hernandez, Payton Carney, Erwin Castillo, Lizbeth Contreras, Everett Dick, Breanna Eaker, Markus Ford, Jordan Frazier, Bianca Garcia, Charlie Garcia, Diana Garcia-Garcia, Mia Hernandez, Odessa Hibbard, Logan Hundley, Emily Hurless, Taylor Knox, Syanne Lashbrook, Nicole Martin, Daniel Olivas, Kiyomi Perkins, Luke Schwartz, Mary-Jeanne Smith, Carter Wilson.
A-B Honor Roll
6th Grade — Elizabeth Abbott, Ariana Adams-Delgado, Jonathan Aguilera-Martinez, Lily Alaniz-Cruz, Gabrielle Allen, Jasmin Alvarenga, Noe Angeles, Gabriel Aquino, Gabby Arreola, Isabelle Bacon, Marcos Baker, Alondra Barrera-Campos, Isaac Barrios-Gamboa, Kiarra Bazan, Kamron Belcher, Garek Birge, Caleb Boggs, Paige Butcher, Lupita Carapia Cortes, Jade Carbajal, Ashley Cardoza, Lia Carreras Lantigua, Marcelino Cervantes, Gabriella Cervantez, Felysiti Chumley, Alexis Coffman, Stephen Colby, Layni  Cottrell, Aadyn Crick, David Cruz, Kolby Dehn, Julio Espinosa-Lopez, Alexander Estrada, Anthony Figueroa, Natalie Garcia-Hernandez, Autumn Graves, Vanessa Guardado, Guadalupe Guido-Alanis, Mario Guijosa, Gael Hernandez, Natalia Hernandez, Angel Hernandez-Cruz, Jennifer Hernandez-Gomez, Isaac Hernandez-Martinez, Jose Hernandez-Reyes, Juan Hernandez-Sandoval, Gabriella Hill, Aidan Howe, Tristan Howe, Aidan Hudspith, Maysa Isenberg, Kate Kimbowa, Kye Kirby, Haylee Knox, Kaden Lauer, Yazmin Lemus, Michelle Lopez, Vilma Lopez, Oscar Lopez-Alanis, Mitzie Lopez. Crystal Lopez-Valdez, Dezirie Martin, Kimberlyn Martinez, Brody McKinzie, Amiya McQueen, Ariana Meacham, Emily Mejia-Cruz, Cesar Mendoza, Gisselle Miranda, Alysia Munoz, Jorge Navarro-Cervantes, Joshua Ortiz, Mya Ortiz, Jessica Palomino-Figueroa, Estrella Pineda-Pozos, Josue Pozos, Gerardo Ramirez-Hernandez, Riley Ramsey, Christian Rascon-Hernandez, Alexis Reed-Gill, Tonny Regalado-Lopez, Julio Rivero, Carly Roberts, Mary Roberts, Pauline Rosillo, Carter Ruiz, Madison Sain, Daphne Santos, Jocelyn Seward, kash Shafer, Destiny Slaven, Derrick Sommers, Yadiel Soto Arvelo, Eeson Stark, harmony Stingley, Jayce Strode, Fabian Tejeda, Bethzy Valdes, Johanna Valdes, Jason Valles Hernandez, Jada Vessels,  Nadia Wessel, Douglas Wood, Conner Wright.
7th Grade — Maria Arizmendi, Chloe Bell, Jakob Burns, Madyson Cook, Jenefer Del Toro, Kylie Field, Malaki Gallichan, Evelyn Garcia, Lizbeth Garcia, Jenny Garcia-Cruz, Trevor Gerrard, Christopher Gil-Guijosa,Yuliana Guijosa Silva, Abril Hernandez, Lilly Holston, Nelson Honore, Nathan Hurless,  Mauro Lopez-Carrillo, Mia Lucio, Alyssa Marshall, Esmeralda Martell, Roger Mejia, Daniela Mendez Millan, Areli Mendieta-Santos, Elijah Oldham, Jazzlyn Oppelt, Quentcy Perry, Emily Pitman, Andrew Ragan, Mirka Ramirez, Emily Ramos, Kevin Ramos, Justin Reyes, Nevaeh Rimmer, Edward Roberts, Lisbet Ruiz, Kristofer Russell, Diego Saavedra-Serrano, Andres Santos, Kara Schwartz, Ashley Secundino, Emily Shepherd, Lillette Sheridan, Jayden Skinner, Breanna Stogsdill, Alex Taylor,  Felipe Tovar, Liliana Vazquez. Jalyn Vessels, Dora Villarreal, Hailey Wiles.
8th Grade — Morgan Adamson, Carina Alanis, Lesley Alanis, Melina Alanis-Moreno, Ariel Alquezada, Ashley Armas Alanis, Daniella Arnold, Samantha Bojorquez, Conner Boone, Chase Burnette, Juan Campos, Madison Carroll, Tyanna Clark,  Isabella Colby, Ethan Cook, Yessenia Corro, Jacob Craig, Christian Cruz, Payton Dubree, Kyra Eldridge, Jaelyn Ervin, Jonathan Flores-Martinez, Noah Ford, Daniel Garcia Dillon Gephart, Ruth Gomez, Trinity Gray, Miracle Haflett, Jade Hardesty, Brayden Hathaway, Matthew Haynes, Daimon Henry, Arianna Hill, Dylan Hylton-Hillock, Steven Kauffman, Westin Laverty, Kyle Lee, Pedro Lopez-Hernandez, Damian Lopez, Jazmen Lopez-O'Brien, Kevin Lopez-Perez, Iris Madera,  Mario Maldonado, Tarah Martinez, Elias Martinez-Beard, Trenton McPhearson, Lucas Medina, Edwin Mejia Mora, David Mendoza, Denise Mendoza, Jasmine Mendoza, Sam Michael, Mauricio Mora Santos, Melissa Navarrete-Salazar, Austin Newton, Antonio Nicacio, Eryka Pillion, Karim Quinones, Celeste Ramirez Santos, Oliva Ramos, Sonya Ray, Ella Riegle, Dayahna Roa, Edwin Roman, Alexa Romero Sanchez, Marrah Rose, Taryn Ruiz, Lizbeth Saavedra Valdez, Roxanna Sanchez, Huriel Sandoval-Cruz, Yesenia Santillan, Hjavenn Shafer, Emilee Shipley, Kailey Smith, Deacon Spencer, Vanessa Tejeda, Rigoberto Tovar-Guijosa, Yobani Trenando Alanis, Hugo Vasquez, Braxton Wood.