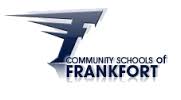 The 6th Annual Autumn & Holiday Craft Show will be held on Saturday, October 28, from 9 a.m. to 2 p.m. at Frankfort Middle School. This event is sponsored by The Dawg House of Frankfort Middle School. Proceeds will go to help two Frankfort Middle School families with students who have cancer.
In addition, the event will have a chicken and noodle lunch, drinks and desserts.
Vendors can contact Cathy Stout at stoutc@frankfort.k12.in.us or Chelsea Crye at cryec@frankfort.k12.in.us or call 765-659-3321 for more information.