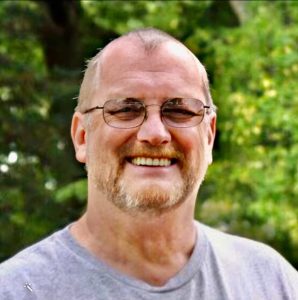 Gary A. Short Sr., 70, of Camden, passed away on Wednesday, October 27, 2021, at Franciscan Health in Lafayette. He was born on October 11, 1951, in Lafayette, Indiana to Roger and Willadene (Greer) Short. He married Donna Jean Fair on March 18, 1989, in Flora; she preceded him in death on October 4, 2017.
Gary was a graduate of the class of 1970 of Delphi High School. He worked for Wabash National for 22 years; and prior worked as a truck driver for 19 years. Gary enjoyed fishing, lawn mowing, but overall, anything outdoors.
He is survived by his children, Brandi Daniel Nape (husband, Tracy) of Delphi, Gary Short Jr. (wife, Janelle) of Lafayette, Sabrina Bolin (husband, Jody) of Texas, Robert Short (wife, Brandi) of Utah; two step-sons, David Hicks (wife, Dianna) of Camden and James Hicks (wife, Tracy) of Illinois; five sisters, Edna Halsema of Linden, Sharon Short of Camden, Janie Snodgrass of Flora, Janet Barker (husband, Jerry) of Sheridan, and Judy Owens (husband, Gary) of Kirklin. Also surviving are 20 grandchildren and seven great-grandchildren.
He is preceded in death by his wife, Donna Jean, parents, and one granddaughter.
Visitation will be on Monday, November 1, 2021, from 11:00 a.m. until 1:00 p.m. at Genda Funeral Home in Rossville. The funeral service will also be on Monday, November 1, 2021, starting at 1:30 p.m. with Dave Kalman officiating at Genda Funeral Home in Rossville. Burial will follow in Paint Creek Cemetery in Camden.
Memorial contributions in Gary Sr.'s honor may be made to St. Jude Children's Hospital or American Cancer Society.
Genda Funeral Homes – Reinke Chapel in Flora is entrusted with the arrangements with services being held at Genda Funeral Homes – Rossville Chapel, 450 N. State Road 39, Rossville, Indiana, 46065.
The family asks that masks and/or face coverings be worn by those planning on attending the visitation and/or funeral service.
Online condolences may be directed to www.gendafuneralhome.com.