Gerald G. Villars, 91, of rural Frankfort, died June 4, 2023 at his home.  He was born August 22, 1931 in Frankfort, Ind. to Ralph & Edith (Hutchison) Villars.  He married Glenda C. Zurfas on September 23, 1951 and she preceded him in death on March 6, 2017.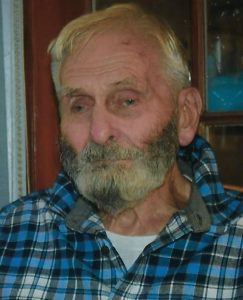 Mr. Villars graduated from Frankfort High School and had attended Colfax prior to that.  He built custom homes most of his life and had done some farming.  He continued to stay busy until this past year with woodworking projects.
Surviving are his Sons: Robert (Deborah) Villars of rural Frankfort, William (Kathleen) Villars of Dandridge, TN, and Randall Villars of Frankfort; Sister: Ava Edmondson of New Mexico; Companion: Vera Leach of rural Frankfort; 8 Grandchildren: Jill Villars, James Villars, Margaret (David) Patchett, Brandon (Shawn) Villars, Breonna (Jeremy) Filler, Christopher Villars, Nickolas Villars and Ashley Villars; 8 Great-Grandchildren: Amber (David) Marshall, Kylinde Villars, Mark (Victoria) Dion, Riley & Landon Villars, Ethan, Gage and Skyler Filler; 3 Great-Great-Children: Johnathan & Hayden Marshall and Harlyn Dion.  In addition to his parents and wife, he was preceded in death by a son, Samuel Villars, brothers Malcolm & Louis Villars and sisters, Julia & Naomi.
A Funeral Service will be held at 2 p.m. Thursday, June 8, 2023 at Goodwin Funeral Home, 200 S. Main Street, Frankfort.  Friends may visit from 12 Noon until the time of service at 2 p.m. on Thursday at the funeral home.  Burial will be in Green Lawn Memorial Park.  Memorial donations may be made to the Clinton Prairie FFA.   Please visit goodwinfuneralhome.com, where you may leave a condolence.