This year's Frankfort Hot Dog Alumni Hall of Fame will be inducted Saturday, July 31, at 6 p.m. at Prairie Creek Park on the Farmers Bank Stage during the Hot Dog Festival. The five individuals being inducted will now make 39 members in the Hot Dog Alumni Hall of Fame.
The following are bios on the five individuals who will be inducted Saturday night.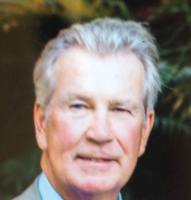 Dan Cougill (Alumni) Class of 1971.  Graduated from Indiana University College of Arts and Sciences with a Bachelor of Science – Political Science with Honors in 1975.  Graduated from Indiana University Kelley School of Business with a Master of Business Administration with Highest Honors in 1977. Dan held a variety of Marketing and Sales positions with Wilson Sporting Goods starting in 1977.  He became the Senior Vice President of USA Sales in 1987 and was named President of the Wilson Team Sports Division in 1989.  In 1994, Dan became President of Riddell Sports. Dan subsequently was involved in several other companies as a consultant, interim CEO, and served in various board roles.
Thomas V. Ransom (Alumni) Class of 1963. Graduated from Indiana University in 1967.  From 1985 to 2017 Tom was Chairman of the Board of Kramer Lumber Company, a family owned business started in 1872. Served as a Principal and teacher in Monroe County Schools 1967-1969. Served the city of Frankfort on the Frankfort School Board, the Utility Board, and the City Board of Works. Started a football officiating career in 1965 with IHSAA before Joining the BIG TEN football officiating staff in 1983 as a Linesman. Officiated 21 years on the field, 7 years in the booth as part of the initial Big Ten replay system, 10 years as a scout observer for the Big Ten and National Football League. Tom was also supervisor of officials for the Indiana Athletic Conference for 9 years and inducted into the Indiana Football Hall of Fame in 2012. Tom Officiated in over 14 Bowl games in his career, including The Fiesta Bowl, The Gator Bowl, The Citrus Bowl, The Japan Bowl. Tom received the Herman Rohrig Football Official Award in 2012, The National Football Foundation Award, Indiana Chapter in 2008, and Butch Lambert All-American Football Award in 2004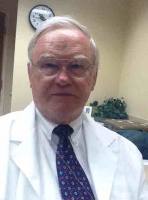 Roger Frank Robison (Alumni) Class of 1954. Graduated from Albany College of Medicine in 1963. Dr. Robison is a Fellow of the American College of Radiology and a Fellow of the American College of Physicians. After an initial career in medical oncology (1969-78), Dr. Robison also trained in radiotherapy and became the director of radiation oncology departments in both Terre Haute and Vincennes (1981-2007).  He has been President of the Terre Haute Academy of Medicine (1988/9); the Indiana Society of Radiation Oncology (1991-92); and the Gilbert Fletcher Society of M.D. Anderson Cancer Hospital in Houston, TX, (2003/4). Dr. Robison has been a visiting professor of radiation oncology at the University of Iowa (1986) and at the University of Louisville (1992).  During the 1995 centennial of the discovery of x-rays, his monograph The Race for Megavoltage was selected for European publication.  He has authored several journal articles on the history of radiation therapy (1995-2010) and has written the book Mining & Selling Radium & Uranium (2015). He has served the History Committee of the American Society of Radiation Oncology (ASTRO) as Chairman and as Director of various educational programs (2004-10).  As such he was the co-author of the 50-year history of the Society (2008).  Dr. Robison is President of the Indiana High School Basketball Historical Society which placed the Everett Case commemorative plaque at Case Arena.  He is a life-long supporter of Frankfort athletics and is the author of the book Everett Case and the Frankfort Hot Dogs (1998).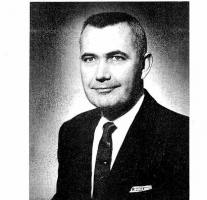 Robert K. Ryan (Alumni) Class of 1932. Known too many as Bob, attended Butler University and Graduated from Indiana University in 1936. Bob graduated from Indiana University School of Law in 1938. Bob served as Naval Aviator with the U. S. navy in World War II. In addition to his service in the military, Bob served in many capacities which contributed to Frankfort's growth. Bob was instrumental in the formation, organization and business of the land trust which brought property to the west of Frankfort now known as the Frankfort Industrial Park, Bob also greatly to the formation of the Frankfort Development Corporation. Bob was active with CCEAF; served as President and member of the Frankfort School Board; Bob served as Secretary of the Clinton County Red Cross. Bob was past President of the Chamber of Commerce, an original director and founder of the Clinton County Community Foundation. Served as Clinton County Prosecutor, Served as Clinton County's Attorney, and as Director of the Clinton County Youth Foundation. Of great value to the Community of Frankfort was that Bob served as general counsel and president of The People's Life Insurance Company. Although Bob advised and counseled against selling that company, it was in fact sold and moved, which was a great loss to the City.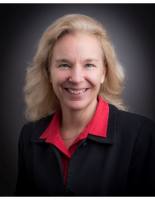 Gina Lucas Sheets (Alumni) Class of 1986. Graduated from Stanislaus University in 1990 with a Bachelor of Business Administration. While always Hoosiers Gina and her husband Travis of close to 24 years, have lived and worked around the globe. Currently they are residing at their retreat center they launched known as Jumping Dog Vista in Arizona. When not working on development and real estate projects in Arizona, Gina serves as Senior Fellow at the Sagamore Institute, Indianapolis Indiana, working in African Initiatives and developing the Global Consortium Portfolio.  She and Travis lived in Liberia, West Africa for five years building Liberia's first collegiate ran Agriculture Research Center on the campus of Liberia International Christian College.  She served the college as Vice President and instructor of agriculture, business, math, and development courses.  In addition to her work with the mission and the college, Gina served as a coordinator with ACDI/VOCA on a farmer-to-farmer program, and worked in the interior ("bush") of Liberia extending agriculture education and small business development techniques to the poorest of the poor.  In addition to working in Liberia the Sheets have worked in the value add production chain in Rwanda, and created an academic vocational program in Burundi. Upon returning to the USA Gina was tapped as a Presidential Appointment to be the Chief Innovation Officer and set up the Innovation Center for USDA Rural Development in Washington D.C.  In this capacity she directed the strategic development and implementation of the Innovation Center (IC). The IC identifies tools and implements processes to support rural communities and create transformational outcomes for building rural prosperity verses using only an output strategy. Prior to Liberia, Gina was the first appointed Director of the Indiana State Department of Agriculture (ISDA) under Governor Mike Pence. Gina has worked in economic development for over 20 years in state government and local government and local development (Clinton County Chamber of Commerce and Economic Development) on large international deals, small business development, and she and Travis have owned many small businesses including the Indiana farm they still manage. Gina is a member of the Frankfort Rotary Club where she was the first female president and is a Paul Harris Fellow.  She serves on the advisory board and webinar instructor for the Indianapolis Global Chamber headquartered in Scottsdale Arizona. She is a founding member of the NGO, Hope in the Harvest Missions International, operating in Liberia. Gina enjoys reading, writing development polices, and endurance running, (running over 80 miles in one race and finishing as the first place female).