Margot Elisabeth Storm, 82, of Frankfort, died November 24, 2022 in Frankfort, Ind.  She was born November 17, 1940 in Ludwigshaven am Rhein, Germany to Paul Krämer & Elisabeth Baum-Krämer.  She married Lance Gene Storm on July 7, 1965 in Frankfort and he preceded her in death on April 30, 2015.
Margot attended High School in Germany and completed 3 years of business school.  She was a homemaker who also enjoyed all animals, especially birds and Teddy, her Yorkie.
Her family includes: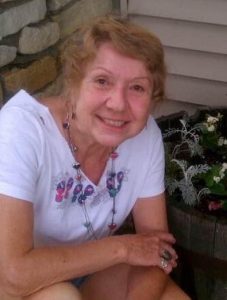 2 Daughters:  Bridget Ailor of Frankfort, Kimberly (Max) Snyder of Lafayette, 1 Son:  Shane Storm of Arlington, WA, Cousin:  Ulrika Bast of Kirchheimbolanden, Germany, 11 Grandchildren, Tara Snyder, Chad Snyder, Morgan Crum, Allison Fausett, Chelsey Bustillos, Aubrey Garriott, Lukas Huff, Isaac Huff, Darius Storm, Caden Storm, and Wyatt Storm and 18 Great-Grandchildren.
Margot also had an older brother, Klaus Krämer of Germany.
She was preceded in death by her parents, husband and daughter, Amber Leigh Storm in 1986.
Funeral Service:
 A memorial service will be held at 1 p.m. Saturday, December 3, 2022 at Goodwin Funeral Home, 200 S. Main St., Frankfort. James Barnard will officiate.  Visitation will begin at 11 a.m. until time of service at the funeral home.  Private burial will be in Green Lawn Memorial Park.  Please visit goodwinfuneralhome.com, where you may leave a message for the family.