Camp Culllom's Prairie Grass Observatory is installing a new dome to be used for its 7 inch refractor telescope.
The dome will have a motorized shutter to open and close the slot for viewing the heavens and will also have motorized rotation as well.  Good weather this weekend allowed volunteeers to make excellent progress on the construction before bad weather visits North Central Indiana.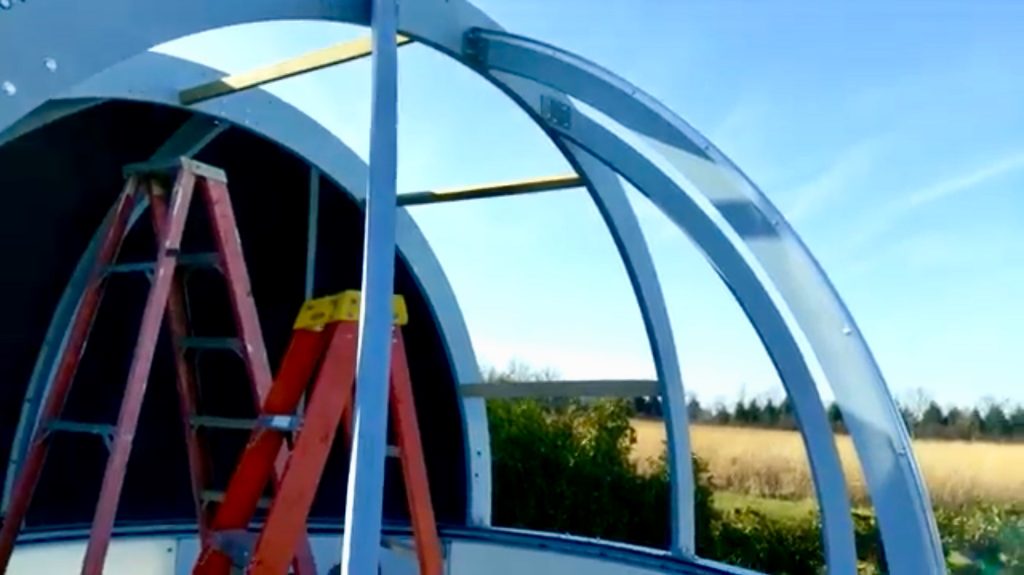 The dome project is led by Andy Schilling and Brad Moore with help from the Wabash Valley Astronomical Society in Lafayette.
The new dome and 7" scope may be used for planetary, solar, lunar and star cluster observations.  The observatory is also considering the new dome/scope for an imaging, capable of projecting observations to onto a screen at the "Galleleo Gallery" at the observatory and even posted images LIVE onto the internet.  The scope will also be ideal for photometric measurements for Variable Star research by astronomer David Williams.
The cost of the new dome is $23,000.  About 10 volunteers have been actively involved in supporting the construction of the dome.
Praire Grass Observatory has become a regionally popular facility and home several openhouses and Indiana's largest Star Party every summer.
The dome will be up well before bad weather sets in and fully operational for the viewing season starting in March.