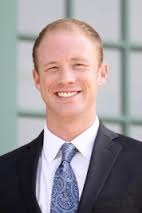 WLFI is reporting that one day after the Frankfort City Council heard testimony on a budget item for the Clinton County Humane Society program, Mayor Chris McBarnes is asking council members to deny the budget at its next vote due to lawsuit threat.
At Monday night's meeting, McBarnes promised the public he would post the organization's bylaws on his facebook page. However, an entirely different message was posted Tuesday afternoon.
The message reads in part, "My recommendation to the City Council is pull funding from the trap, neuter and release program immediately. If simple Bylaws and Articles of Incorporation are secretive, the Humane Society should not be receiving tax dollars."
McBarnes said that shortly after posting the bylaws, he got a phone call from the Humane Society attorney, threatening to sue the city if the post wasn't removed. McBarnes took down the post, but still believes the documents are public record through the IRS.
If a veto were to happen, it would then be sent back to the city council where it would need a two-thirds majority approval to pass. The city currently gives $20,000 annually to the Humane Society's Trap, Neuter and Release program.
For the past few weeks, the Humane Society has been under fire for firing Director Jim Tate which resulted in the rest of the staff quitting and forcing the Humane Society building to be closed for a period of time. Its website currently says it is still closed but is scheduled to re-open at 1 p.m. Thursday.
The next city council meeting is scheduled for Monday, September 10, at 7 p.m.