Sharon S. Hendrickson, 74, of Frankfort, passed away October 5, 2022 at IU Health Arnett Hospital in Lafayette.  She was born on December 24, 1947.  Her parents were Oscar "Doyal" and Rosemary (Spray) Hendrickson.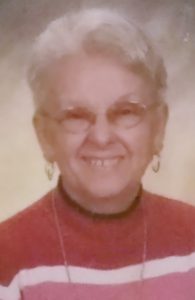 Sharon lived the majority of her life in Boone and Clinton Counties.  She was a 1965 graduate of Western Boone High School.  She was a homemaker.  Sharon enjoyed cooking and baking, word search puzzles, old gospel and country music.  She loved her family and attending all of their activities.
Surviving are her Sons: Mike (Heather) Hofmann and Travis Hofmann, both of Frankfort; Adopted Daughter: Mona Trexler of Elkhart; Significant Other: Larry Milikin; Grandchildren: Doyal Hofmann of Sumner, IL, Ronald Hofmann of Frankfort, Kim Ray of Frankfort, Hope Hofmann (significant other: Jesse Montgomery) of Frankfort, and Shannan Hofmann (significant other: Isaac) of Mishawaka; Adopted Grandchildren: Victoria Brimhall of Elkhart and Ciera Trexler of Elkhart; Great-Grandchildren: Bella and Zayden Montgomery; and Adopted Great-Grandchildren: Nathaniel Sease and Karina Brimhall.  Several nieces and nephew also survive.  She was preceded in death by her parents, 2 brothers, and a sister.
A Funeral Service will be held at 2 p.m. Friday, October 7, 2022 at Archer-Weston Funeral & Cremation Center, 501 East Clinton Street, Frankfort.  Friends may visit 1 p.m. until the time of service at 2 p.m. at the funeral home.  Archer-Weston Funeral & Cremation Center and Clinton County Crematory are honored to assist the Hendrickson family.  Please visit archerweston.com, where you may share a message with the family.