Hoosierland TV selects a "The Farmers Bank Player of the Game" after every broadcast on our "Game of the Week" series on Hoosierland TV.
The High School football season kicked off Friday. Hoosierland TV's selected "Game of the Week" was Frankfort at Clinton Central. The game started neck and neck but by the time the clock ran out, the Frankfort Hot Dogs were able to command a convincing 44-20 lead for the win.
Don Stock and Carl Kercheval each week select "The Farmers Bank Player of the Week.". Sometimes they even open informal polling to Hoosierland TV viewers with suggestions texted to the broadcast team. This week the honor goes to Frankfort Hot Dog running back Caleb Boggs.
Games are always won with teamwork but it is also part of the fun to spotlight exceptional individual effort and talent.
This week, Clinton County Daily News, WILO Radio, Hoosierland TV and The Farmers Bank salute Caleb Boggs as The Farmers Bank Player of the Game. Caleb was noticed for his efforts and talent running the ball against the Bulldogs Friday night.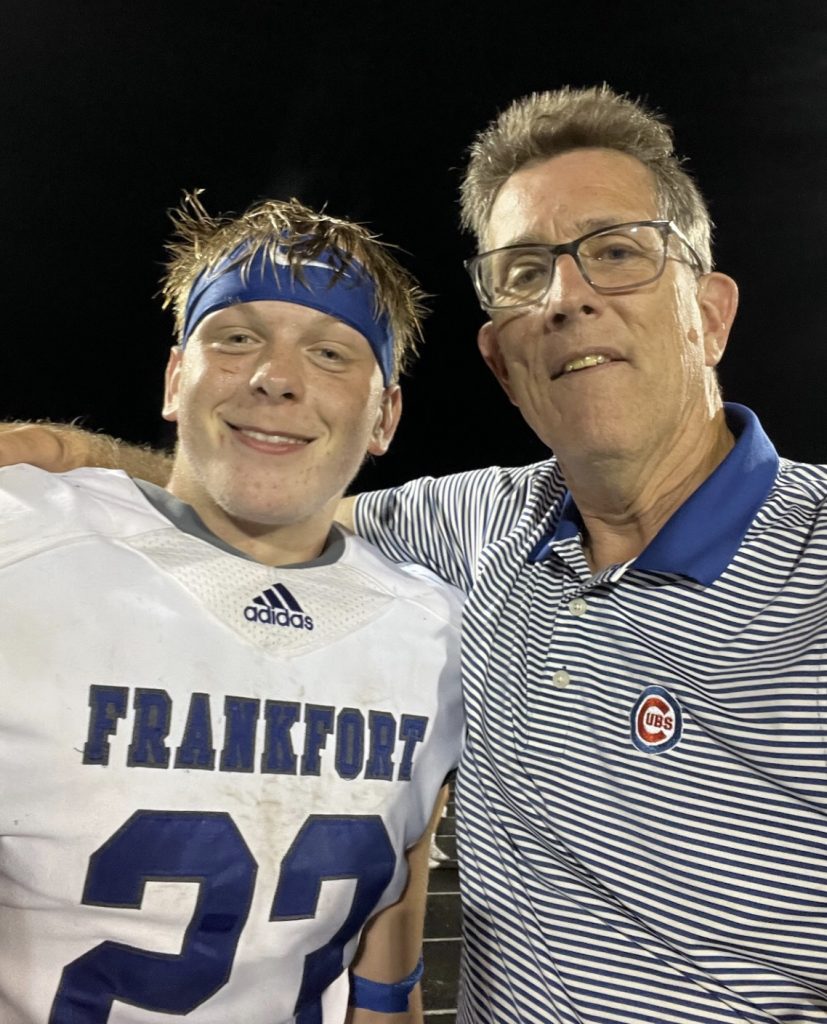 Watch the entire game without a paywall below, made possible by all of our Hoosierland TV and Game of the Week partners: