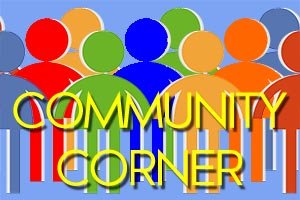 The following is a list of community events going on in Frankfort and all of Clinton County:
Clinton County has applied for a grant to remove the collapsing Manson Elevator and grade the site. As the grant process is statewide and very competitive, we need some help from interested citizens! It is important to show local support for this project and that getting rid of this building would be beneficial to the community. The County is asking interested citizens to submit letters of complaint about the elevator to the Clinton County Area Plan Commission (301 E Clinton St, Suite 107, Frankfort, IN, 46041), Attn: Liz. They can be mailed or just dropped off in person. These letters will be included with the grant application to help show the impact the structure has and why it serves the community to remove it. We need to have all letters in hand by February 2.
The AARP Tax Aide Program is offering free assistance for low to moderate income and elderly beginning February 1. Most return are electronically filed and all volunteers assisting with taxes must pass a test to be certified preparers. Tax assistance begins February 1 at Wesley Manor by appointment only. Call 656-2111 to schedule and appointment between 9 a.m. and 4 p.m. Tax counselors will be available for appointments each Wednesday and Thursday during February. Beginning in March, appointments will be on Wednesdays only through April 11. Beginning March 1, tax assistance will be available from 9 a.m. to 4 p.m. on Thursdays only and continuing through April 12 at the Frankfort Neighborhood Center. No appointment is needed.
Director Will Pullens has announced auditions for the community theater show 'Things My Mother Taught Me' at the Longstreet Playhouse north of Danville will be held on Sunday, February 4, at 7 p.m., or Monday, February 5, at 7 p.m. Callbacks will be Tuesday, February 6, if necessary. Theatre doors will open at 6:30 p.m. each evening for auditions. Actors auditioning will be notified concerning casting no later than Friday, February 9. There will be a read through of the script and planning for the show the week of February 11-16. .Rehearsals will begin the week of March 5 at the Longstreet Playhouse. There will be no more than three rehearsals a week. Long Sunday is April 22. For more information, contact Pullens at 765-242-7571 or email at [email protected].
Would you like to make a powerful, positive change in someone's life? Join the Family Literacy Program by becoming a volunteer tutor of an adult student. Share the literacy skills that you have with those who need it the most in our community. All you need to do is give one hour of your time per week. Our program provides all the materials plus a safe place for you meet in our public library. Students are waiting for a lifetime opportunity to learn how to read, write and speak English. For more information, contact Maria Lopez at 654-8746 or via email at [email protected].
The VFW Post in Frankfort has announced the dates for bands and karaoke at the VFW. The schedule is as follows: Jam Band (Jan. 31), South Band (Feb. 3) and Valentine's Dance (Feb. 17 — all proceeds will go towards supporting the Honor Flight for Veterans). All events will be held from 7-10 p.m.
The Colfax Historical Society needs your help. We hope you will consider donating to this newly formed organization to make the purchase of the historic Rosenberger Building a reality. Charter lifetime memberships start at $100 per individual and annual memberships start at $15. No donation is too large or small to help us reach our goal. Donations can be mailed to the Colfax Historical Society, P.O. Box 308, Colfax, IN 46035. Please make checks payable to Colfax Historical Society. For more information, call 765-324-2915.
Faith Family Church, located at 508 W. Green St., in Frankfort, will be hosting the No Regret Men's Conference, the country's premier Christian men's conference, on Saturday, February 3, from 9:30 a.m. to 5 p.m. This year's theme is 'Disruptive Grace.' Tickets are available now and at the door for $15. Donuts, snacks and lunch will be included. For more information, check out the church website, www.faithroots.org and www.menwithnoregrets.org.
The Frankfort Community Public Library welcomes Usha Sirimalle from Arts for Learning, the Indiana Affiliate of Young Audiences. She will lead a class at the library to teach students ages 8-18 Bollywood style dancing and to share her knowledge of Indian culture. This free class will be Thursday, February 8, from 4:30-6 p.m. in room 219. Please register in person at the library, by calling 654-8746 or online at myfcpl.org/calendar.
IndyArtWerkz: Exit 158 exhibit will be on display in the Anna & Harlan Hubbard Gallery in the Frankfort Community Public Library Feb. 2-26. Join in the library for a reception with the artists on Feb. 11 from 2-4 p.m. IndyArtWerkz is a collective of five mixed media artists from central Indiana. for more information, call 654-8746.
The Frankfort Community Public Library has been awarded a Community Read grant of $1,000 from Indiana Humanities to participate in a statewide read of the classic novel 'Frankenstein.' More than 60 other communities will be reading the book as part of 'One State/One Story: Frankenstein.' Frankfort Community Public Library will host at least three community programs tied to the book during 2018, including a book discussion.'One State/One Story: Frankenstein kicks off Saturday, February 17, from 1-3 p.m. with the Monster Bash, which is a party open to all ages and will feature several stations. Attendees may pick up a copy of 'Frankenstein' sign up for future activities.
The Living Stone Church in Rossville is sponsoring a Backpack Dash 5K Run/Walk will be held Saturday, May 12, at 8 a.m. in the Bennett Room, 50 E. North St., Rossville. Cost is $20 for adults, child is $15 prior to May 1. Group discounts of $5 per registration for four or more registering together using the promo code 4theKids. Award, door prizes and a hot breakfast following the race. Register at www.itsyourrace.com.
The following is a list of events going on in Frankfort and Clinton County during 2018: February 10 — Fire and Ice Festival in downtown Frankfort, noon to 8 p.m.; February 17 — Bid and Save Radio Auction on WILO, 9 a.m.; April 17 — Points of Light Volunteer Fair, 4-7 p.m.; July 7-15 — Clinton County & 4-H Fair; July 27-28 — Hot Dog Festival in downtown Frankfort; August 24-25 — Summer's End Festival at Rossville Town Park; September 26 — Senior Fair, 9 a.m. to 2 p.m.; October 13 — Frankfort Oktoberfest; December 1-24 — Frankfort Celebration of Lights.
The following is a list of events going on in areas near Frankfort and Clinton County during 2018: April 28 — Flower & Garden Show of Carroll County in Flora; May 5-6 — Boone County Treasure Hunt; June 1 — Kokomo Strawberry Festival; June 1-3 — Russiaville Summer Fest; June 7-10 — Cole Porter Festival in Peru; June 9 — Kokomo RibFest; June 9 — Two Rivers Music Festival in Logansport; June 16 — Taste of Tippecanoe County; June 16 — Dancing in the Streetfest Car Show in Delphi; June 22-23 — Spirit of Monticello Festival; June 28-30 — Haynes Apperson Festival in Kokomo; July 7-8 — Canal Days in Delphi; July 9-14 — Howard County Fair in Greentown; July 14-21 — Circus City Festival in Peru; July 21-27 — Boone County 4-H Fair; July 21-28 — Tippecanoe County 4-H Fair; July 27-29 — Hoosier Heritage Festival in Peru; August (To Be Determined) — Kokomo Burger Fest; August 4 — Grissom AIr Museum Warbird Cruise-In in Peru; August 9-12 — Mid-America Thrashing & Antique, Inc. in Tipton; August 16-19 — Winding Creek Bluegrass Festival in Russiaville; August 17-19 — Elwood Glass Festival; August 18-19 — 36th Annual Traditional Pow-Wow in Lebanon; August 25 — Indiana Bacon Festival of Carroll County in Delphi; September 6-8 — Tipton County Pork Festival; September 8 — St. Boniface Germanfest in Lafayette; September 14 — Boone Flavor Fest in Whitestown; September 14-15 — Back to the Fifties Festival in Lebanon; September 14-16 — Burlington Fall Festival; September 15-16 — Koh-Koh-Mah and Foster Living History Encampment in Kokomo; September 22-23 — Boone County Treasure Hunt; September 23 — Art on The Wabash in West Lafayett; September 28-29 — Ouibache Music Festival in West Lafayette; September 28-30 — Festival of the Turning Leaves in Thorntown; October 6 — Moonlight Madness in Flora; October 6-7 — Feast of the Hunters' Moon in West Lafayette; November 24-December 30 — Christmas at the Seiberling in Kokomo; December 1-2 — Purdue Christmas Show; December 7 — Kokomo First Friday Holiday Celebration & Downtown Lighting; December 31 — Kokomo New Year's Eve Celebration.