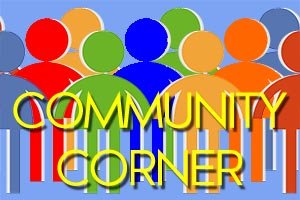 The Clinton County Parkview Home will be having a 100-year celebration on Saturday, June 16, from 1-4 p.m. Parkview will be looking into the future with hope, assurance and a continued commitment to their mission, "serving the residents of Clinton County."
Trinity Church of Mulberry, 103 S. Main St., Mulberry, will be having an all-you-can-eat fish and chicken dinner from 4:30-7 p.m. on Tuesday, April 17. This event will help support Trinity's Womens Guild. Fish and chicken will be prepared by Dan's Fish Service. Also on the menu will be homemade slaw and desserts. Carry out will be available. Prices are $10 for adults, $6 for children ages 5-2; and those under 5 are free. For more information or to purchase tickets in advance, call 765-418-1096.
There will be a Business After Hours Meet & Greet on Thursday, April 5, from 4-6 p.m. at 51 West Event Venue, 51 W. Clinton St., downtown Frankfort. The event is sponsored by Genda Funeral Home; Ar Dente Dental, Dr. Jill Snyder; Johnny V's Main Street Grille, Pepe's Mexican Restaurants and Greek's Pizzeria. There will be live music by Jason Wells as well as food, beverages, cash bar, fun and fellowship.
A Free Breakfast will be held on Saturday, March 31, from 7-10 a.m. at the Lilly Building in the park in Burlington. Menu will include biscuits and gravy, scrambled eggs, tater tots, French toast, cinnamon rolls, juice and coffee. Breakfast will be put on by volunteers of the American House Stagecoach Hotel Museum in Burlington.
The Community Schools of Frankfort announces its Kindergarten Registration will be held on Tuesday, April 3. Three times will be offered throughout the day at your home school (Blue Ridge Primary or Suncrest Elementary). Morning session is 8:30-10 a.m.; afternoon session is noon to 2 p.m.; and evening session is 5-7 p.m. Individuals needs to bring their child, birth certificate, record of immunizations and proof of residency.
Clinton Central Elementary is preparing for its annual Early Kindergarten and Kindergarten Roundup. Students who will be age 4 by August 1 are eligible to enroll in Early Kindergarten program on April 3. Students who will be age 5 by August 1 are eligible to enroll in Kindergarten on April 5. Please call the school office at 249-2244 to schedule an appointment for Round Up Day. Please allow 20 minutes for your appointment when you come. A birth certificate and immunization record will be required that day. Appointments will be scheduled from noon to 2 p.m. and 3:30-6 p.m.
Clinton Prairie Elementary will be holding a meeting for parents and prospective kindergarten students on Tuesday, April 10, at  6 p.m. in the cafeteria. Prospective kindergarten students must be 5 years of age on or before August 1. Kindergarten screening will be held Tuesday, April 17, by appointment. Please visit the Clinton Prairie Elementary website: el.clintonprairie.com to complete a form to tell us about your prospective student. Any questions, contact Mrs. Good at 765-654-4473 or [email protected].
The Dawg House of Frankfort Middle School is having their Second Annual Spring Fling Craft Show on Saturday, April 7, from 9 a.m. to 2 p.m. Proceeds from the craft show will be donated to the Humane Society. They will also be doing a service project for the Humane Society. They are collecting food and supplies at the Middle School on April 2-6. There will be also be drop boxes at Rural King and Schultz IGA. There will be a list of items that can be purchased and donated at these sites. Wal-Mart is donating a gift card to purchase items. For more information, contact Cathy Stout at [email protected],in.us or call 765-659-3321.
In His Image, formerly First General Baptist Church, 2940 E. 50 North, Kokomo, will be having a County Breakfast on Saturday, April 7, from 7-10 a.m. Menu includes sausage, scrambled eggs, sausage gravy, biscuits, pancakes, orange juice and coffee. Freewill offering and carry-out will be available. Call 452-7889. Come and enjoy a time of fellowship.
The Knights of Columbus will be having their Annual Fish Fry during Lent on Friday, March 30, from 4:30-7 p.m. in the newly renovated Muller Hall at St. Mary's Catholic Church in Frankfort. The public is invited. The meal consists of delicious Alaskan Pollock, fries or baked potato, slaw and dessert. Cost is $10 for adults and $5 for those 12-and-under.
The Clinton County Chamber of Commerce has announced its schedule of political forums. They are as follows: Clinton County Council District 4, 6:30 p.m. on April 3, at the Michigantown Gymnasium; Clinton County Sheriff, 6:30 p.m. on April 5, at the Clinton Prairie Auditorium; and Clinton County Commissioner District 3, 6:30 p.m. on April 10, at the Iron Block Building (Chamber office).
Wesley Manor is offering a free educational 'Lunch and Learn' program on Friday, April 6, at 11 a.m. in Harmony Hall at Wesley Manor. Speakers will discuss 'The Medicaid Waiver Program: What you need to know and how to get started.' The waiver program is for seniors with limited funds but have daily care needs. It provides assistance for care. Anyone wanting to attend needs to make reservations and can do so by contacting Ginny Cromer at 765-656-2156.
Auto racing historian Donald Davidson will be at the Frankfort Community Public Library's Skanta Theatre on Saturday, April 7, at noon. Davidson has been the Indianapolis Motor Speedway's Historian for over 50 years and what better way to prepare for May than have a question and answer session with this walking encyclopedia of racing facts and figures. A native of England, Davidson is believed to be the only full-time historian at a racetrack. This event is free and open to the public.
Join the Clinton County Chamber of Commerce and Whiskey Rose Boutique for a ribbon cutting at 206 East Washington Street in downtown Frankfort at 9:55 a.m. on Saturday, April 7, to welcome this new endeavor to Clinton County.
The Clinton County Homemakers invite you to a Chicken Bash Dinner from 4:30-7 p.m. on Wednesday, April 11, at the 4-H Community Building. Menu includea all-you-can-eat broasted chicken, baked potato, cole slaw, dinner roll, drunks and Homemakers' homemade desserts. Carry outs are available. Cost is $10 for adults and $4.50 for children 8 and younger. All tickets must be purchased in advance by Friday, April 6. Tickets available from any Homemaker or the Clinton County Extension Office, 1111 South Jackson Street, Frankfort.
The Annual Rotary Italian Buffet will be held Friday, April 6, from 4:30-7 p.m. in the 4-H Building at the Clinton County Fairgrounds. Join them for spaghetti, meatballs and alfredo and desserts. Proceeds from this buffet fund dictionaries for elementary students, park beautification projects and scholarships. Also, the Rotary Club funds many projects around the world to eradicate polio and provide fresh drinking water in poor areas.
Trinity United Methodist Church at 806 North Columbia Street is having a Pork Chop Dinner from 4:30-6:30 p.m. on Saturday, April 7, Menu includes pork chops, fries, slaw, dessert and drink. Cost is $9 for adults, $5 for children ages 5-12 and children under 5 are free. Carry out and delivery available. For more information, call 765-654-7542.
The Crossing School is having a Rock 4 Life 5-Hour Rock-a-Thon sponsored by Living Alternatives Pregnancy Resource Center from 10 a.m. to 3 p.m. on Saturday, April 7. This is a community-wide family event. The stage will be alive with individuals and groups singing and giving personal testimonials. They are looking for Rockin' Captains to organize Rockin' teams. Every Rocker on the team collects donations for the hour that they rock. To be placed on teams, individuals can call 765-659-2444 or email [email protected]
The Indiana Archaeological Society will sponsor the 17th Annual Exhibition of Prehistoric to Historic Artifacts at the Miami County Fairgrounds, 1079 West – 200 North near Peru on Saturday, April 7 from 8 a.m. to 3 p.m.. There will be over 100 tables on display of some of the finest relics in the Midwest. The exhibit is free to the public. Free artifact identification and appraisal will be available.
Life Around Rossville Schools (LARS) will meet Tuesday, April 10, in the Rossville School Auxiliary Gym at noon. All alumni, friends and anyone interested in Rossville Schools are invited to attend. Lunch will be catered by Darrell Bailey of Custom Select Catering at a cost of $12 per person. For reservations, call 765-379-2268, 765-296-7881 or 765-379-2166 by April 6.
Tax assistance at the Frankfort Neighborhood Center will continue each Thursday until April 12. No appointments are needed. Wesley Manor will continue to provide tax assistance on Wednesdays by appointments. The AARP Tax Aide program offers free assistance for low to moderate income and elderly individuals. Most returns are electronically filed. For more information, contact Don Pershing at 242-8369.
The Clinton County 4-H Goat Club is requesting your assistance in providing monetary donations for new metal goat pens for the Clinton County Fair. The pens will cost approximately $25,000 to $40,000. Any donation is appreciated. However, the premium, gold, silver and bronze sponsors will be listed on a sign in the goat barn and displayed in the show barn during the Goat Show. Please make checks payable to the Clinton County 4-H Council with a memo for goat pens. Your nation can be mailed in a self-addressed stamped envelope to Colleen McWhirt at 1172 North County Road 400 East, Frankfort, Indiana, 46041. If possible, donations need to be made prior to March 31 to allow adequate time to order and receive the metal pens prior to the 2018 Goat Show.
The Frankfort Middle School Spring Musical entitled 'Shake, Rattle and Rot (the Zombie Musical)' will be held on Thursday, April 12, at 7 p.m. For more information, call the Middle School office at 659-3321.
Come join the Clinton County Autism Support Group on Saturday, April 14, from 1-3 p.m. for the Second Annual Walk-a-Mile for Autism at the Frankfort High School Auxiliary Gym at 1 South Maish Road. This walk is to support awareness and acceptance for those affected by autism. There will also be exhibitors from various organizations that provide services to individuals with autism and other physical and intellectual disabilities.
The Esophageal Cancer Memory Walk will be held on Saturday, April 21, from 11 a.m. to 2 p.m. in the Large Picnic Pavilion at TPA Park. All donations benefit the Esophageal Cancer Education Foundation. For more information, contact Jean Warren at [email protected] or call 765-659-5196 or 317-432-4425.
The City of Frankfort has announced that the Spring Cleanup will be held April 30 through May 5 from 7 a.m. to 7 p.m. Monday through Friday and 8 a.m. to noon on Saturday at the Frankfort Street Department on Burlington Avenue. The Free Cleanup day for the Clinton County Landfill will be Saturday, April 28 and The Farmers Bank Shred Days will be held from 9 a.m. to noon on Saturday, May 5, on the courthouse square instead of the bank parking lot next to State Road 28.
The Living Stone Church in Rossville is sponsoring a Backpack Dash 5K Run/Walk will be held Saturday, May 12, at 8 a.m. in the Bennett Room, 50 E. North St., Rossville. Cost is $20 for adults, child is $15 prior to May 1. Group discounts of $5 per registration for four or more registering together using the promo code 4theKids. Award, door prizes and a hot breakfast following the race. Register at www.itsyourrace.com.
Healthy Communities of Clinton County Coalition is partnering with the Clinton County Fair Council and Buck Up Foundation (Brayton Cooper's Family) to hold the First Annual Stepping on Stigma Mental Health Awareness 5K Run/Walk at 10 a.m. on Saturday, May 12, at the Clinton County Fairgrounds. Isaac Rudd will also be doing a benefit concert for the Buck Up Foundation at this free event.
The Colfax Historical Society needs your help. We hope you will consider donating to this newly formed organization to make the purchase of the historic Rosenberger Building a reality. Charter lifetime memberships start at $100 per individual and annual memberships start at $15. No donation is too large or small to help us reach our goal. Donations can be mailed to the Colfax Historical Society, P.O. Box 308, Colfax, IN 46035. Please make checks payable to Colfax Historical Society. For more information, call 765-324-2915.
Events going on in Frankfort and Clinton County during 2018; April 17 — Points of Light Volunteer Fair at 4-H Building at Clinton County Fairgrounds, 4-7 p.m.; July 7-15 — Clinton County & 4-H Fair; July 27-28 — Hot Dog Festival in downtown Frankfort; August 24-25 — Summer's End Festival at Rossville Town Park; September 26 — Senior Fair, 9 a.m. to 2 p.m.; October 13 — Frankfort Oktoberfest; December 1-24 — Frankfort Celebration of Lights.
Events going on in areas which border Frankfort and Clinton County during 2018: April 7-8 — 27th Annual Pow-Wow in Lebanon; April 28 — Flower & Garden Show of Carroll County in Flora; April 28 — Garden Expo at Lafayette Fairgrounds; May 5-6 — Boone County Treasure Hunt; May 12 — Brick Street Market in downtown Zionsville; May 19 — The Greatest Spectacle in Tasting at Grounds of Bona Vista Programs in Kokomo; June 1 — Kokomo Strawberry Festival; June 1-3 — Russiaville Summer Fest; June 2-3 — Mel Kenyon Classic in Lebanon; June 8-10 — Crawfordsville Strawberry Festival; June 9 — Kokomo RibFest; June 16 — Taste of Tippecanoe County at Downtown Riverfront in Lafayette; June 16 — Dancing in the Streetfest Car Show in Delphi; June 28-30 — Haynes Apperson Festival in Kokomo; July 7-8 — Canal Days in Delphi; July 9-14 — Howard County Fair in Greentown; July 21-27 — Boone County 4-H Fair at Fairgrounds in Lebanon; July 21-28 — Tippecanoe County 4-H Fair at Fairgrounds in Lafayette; August (To Be Determined) — Kokomo Burger Fest; August 4 — Zionsville Street Dance on Main Street; August 8-11 — 163rd Annual Old Settlers Festival on Historic Downtown Square in Delphi August 9-12 — Mid-America Thrashing & Antique, Inc. in Tipton; August 16-19 — Winding Creek Bluegrass Festival in Russiaville; August 17-19 — Elwood Glass Festival at Callaway Park; August 18-19 — 36th Annual Traditional Fall Pow-Wow in Lebanon; August 25 — Indiana Bacon Festival of Carroll County in Delphi; September 6-8— Tipton County Pork Festival; September 7-8 — Darlington Fish Fry & Festival on Main Street; September 7-9 — Zionsville Lions Club 65th Annual Fall Festival at Lions Park; September 8 — St. Boniface Germanfest in Lafayette; September 14 — Boone Flavor Fest in Whitestown; September 14-15 — Back to the Fifties Festival in Lebanon; September 14-16 — Burlington Fall Festival; September 15-16 — Koh-Koh-Mah and Foster Living History Encampment in Kokomo; September 22-23 — Boone County Treasure Hunt; September 23 — Art on The Wabash at Tapawingo Park in West Lafayette; September 28-29 — Ouibache Music Festival in West Lafayette; September 28-30 — Festival of the Turning Leaves in Thorntown; October 6 — Moonlight Madness in Flora; October 6 — The Sunshine Festival in Lebanon; October 6-7 — Feast of the Hunters' Moon in West Lafayette; October 20, 27 and 31 — Haunted Adams Mill in Cutler; November 24 – December 23 — Zionsville Christmas in the Village; November 24 – December 30 — Christmas at the Seiberling in Kokomo; December 1-2 — Purdue Christmas Show; December 7 — Kokomo First Friday Holiday Celebration & Downtown Lighting; December 31 — Kokomo New Year's Eve Celebration.
Events going on in areas near Frankfort and Clinton County during 2018: April 28 — Apple Blossom Fest 5K 7 Bike Ride in Peru; May 12 — Living History at Mount Hope Cemetery in Peru; May 18-20 — Mayberry in the Midwest at Downtown Square in Danville; May 19 — Walton May Day Festival; May 26 — Ride Around the Reservoir in Peru; May 27 – August 26 — Summer Sundown Music Series at Little Turtle Waterway Plaza in Logansport; June 1 – August 31 — Circus Hall of Fame in Peru; June 7-10 — Cole Porter Festival in Peru; June 9 — Two Rivers Music Festival in Logansport; June 24-30 — Miami County 4-H Fair at Fairgrounds in Peru; July 4 — July 4th Celebration at Maconaquah Park in Peru; July 8-14 — Cass County 4-H Fair at Fairgrounds in Logansport; July 14-21 — Circus City Festival in Peru; July 15-21 — Hendricks County 4-H Fair at Fairgrounds in Danville; July 27-29 — Hoosier Heritage Festival at Fairgrounds in Peru; August 3-19 — Indiana State Fair at State Fairgrounds & Event Center in Indianapolis; August 4 — Grissom AIr Museum Warbird Cruise-In in Peru; August 25-26 — Miami Days at the Pillars in Peru; September 15 — Art on the Avenue at Little Turtle Waterway Plaza in Logansport; October 12-21 — Parke County Covered Bridge Festival; October 13 — McClure's Orchard & Winery Fall Fest in Peru; November 4, 9-10 — Richard Quigley Jazz Fest and Richard Quigley Jazz Jam Fest at Peru High School; November 10-12 — World War I Centennial Commemoration & Rememberance at Miami County Courthouse and Grissom Air Museum; November 14 — Downtown Peru Christmas Open House; November 23 — Light Up Logansport Parade; November 23 – December 26 — Christmas in the Park at Spencer Park in Logansport.