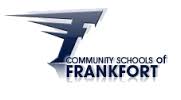 The Community Schools of Frankfort received a good report from the Comprehensive Safety and Threat Assessment Audit last week.
Superintendent Don DeWeese said Tuesday night the report revealed one area of concern that needs to be addressed and that is the entrance to Frankfort Middle School.
"The one thing we need to address and is that entrance to Frankfort Middle School and our board has been aware of that," said DeWeese. "We know that the Middle School was designed and built in 1985 to 1987 and that was before the massacre and tragedy at Columbine High School.
DeWeese added schools are no longer being built that way.
"You will never see that open foyer vestibule in the front in any American schools," said DeWeese. "But, that's the way it was built."
The district plans to take care of that when the Middle School undergoes a similar renovation to what Frankfort High School just completed in the next few years. No official time frame has been set for that project.
DeWeese also said the district received a major compliment from the audit.
"They said that the Community Schools of Frankfort and the Frankfort Police Department have a working relationship that they called remarkable and said that it could be one of the best working relationships that they've seen throughout the country," said DeWeese. "That makes me very proud of our teachers and our building administrators and our SRO's (Student Resource Officers), Chief (Troy) Bacon, Captain (Jim) Skinner. They just do an awesome job of keeping our kids and our staff safe."
The board dealt with another issue dealing with the pay of substitute teachers. The district has had problems finding subs after a failed agreement with Kelly Services, who were supposed to take care of the problem. It didn't work.
"Previously, we had a two-tiered system ($67 and $72) and it was according to licensure," said DeWeese. "We need more subs. So, tonight we tried to sweeten the pot a little bit and we moved pay up to $85 a day."
In other news, the board hired Margaret "Maggie" McKinney as the new assistant principal at Blue Ridge Elementary School and also approved a 3% pay increase for the Director of Transportation/Maintenance Dave Fouse.