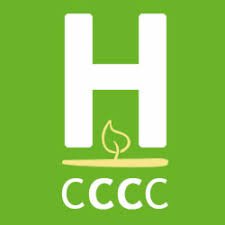 Healthy Communities of Clinton County was awarded the Title V Grant from the Maternity and Child Health Division at the Indiana State Department of Health.  This grant includes the continuation of the Early Start Program and Baby and Me Tobacco Free Program, along with the addition of a Child Injury Prevention Program, at Healthy Communities.  All of these programs officially started on October 1.
The Early Start Program provides free pregnancy tests and prenatal vitamins along with educational sessions for pregnant women and their partners.  Women are educated on breastfeeding, what not to eat while pregnant, safe sleep, stages of labor, and more.  Libbi Smith, a nurse of over 28 years, continues to run the Early Start Program.  "We are excited to continue to educate the women in our community and provide a resource that is in dire need," states Smith, "We are also excited to continue to partner with all doctors that see pregnant women with referrals to this program."  Libbi also runs the Cribs for Kids Program which provides safe sleep education, materials, and pack n plays for those who qualify, and partners with the Child Injury Prevention Program.
The Baby and Me Tobacco Free Program offers free assistance to pregnant women to quit smoking and provides free diapers and wipes for up to one year post-partum for those women who quit and continue to stay tobacco free.  Kacie McGill, one of the newest employees at Healthy Communities, is taking over the Baby and Me Tobacco Free Program.  "I love the opportunity to help people, and this program is one way I am able to do so in our community!" said McGill.  Four prenatal sessions are held with pregnant women who smoke, or who were smokers within the three months prior to becoming pregnant.  Women are then tested every month post-partum for one year, and for those who continue to be tobacco free, a $25 diaper and wipe voucher will be given to them.
The Child Injury Prevention Program is a new program for Healthy Communities of Clinton County.  "This program is going to help protect our children through awareness, education, safety items, and partnerships in our community.  Nothing is more important protecting our kids." said Kathy Martin, who will be running this program.  Healthy Communities will be partnering with many other entities in the community, including the schools and Indiana DCS, to host safety events and provide safety items for community members.  Healthy Communities will also continue to inspect and/or install any car seat free of charge as a permanent car seat fitting station.