Hoosierland TV is your new view to local events, sports, talk shows, parades, contests, local musicians, 4-H fair coverage, demonstrations, local Ag Info, travel, Senior Fair interviews and much more.
Use the search bar at www.hoosierlandtv.com to take you there. Put a key word like "Fair" in the search bar and see where it takes you.
Hoosierland TV can be your window to LOCAL Football, Basketball, Wrestling and other sports, County Fair coverage and more.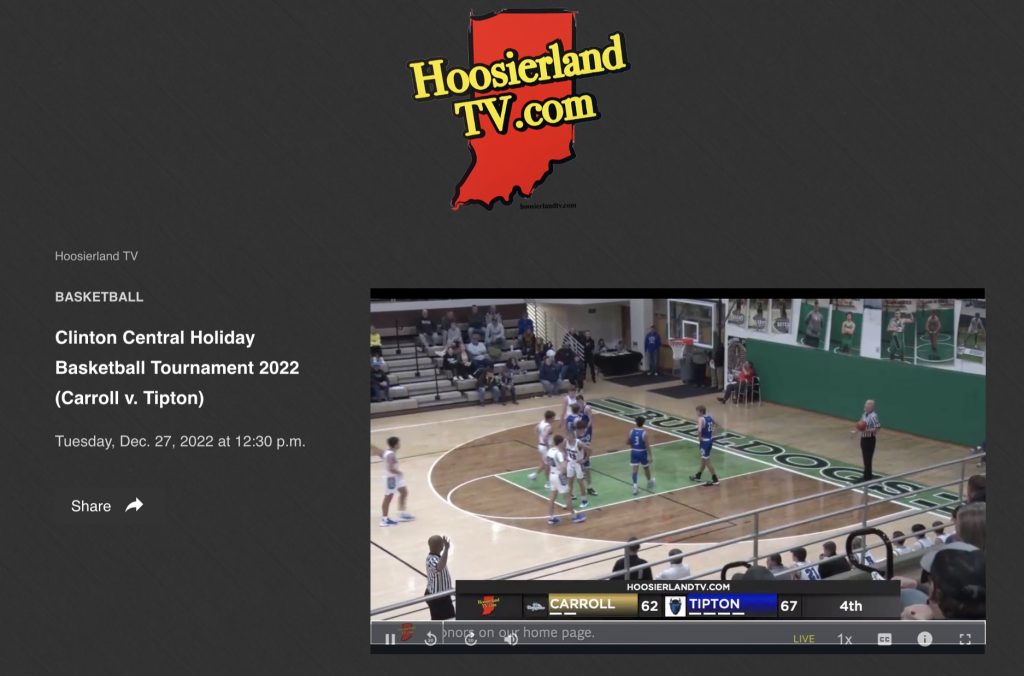 Hoosierland TV usually covers these community events LIVE and then they are archived so you can watch them ON DEMAND with NO SUBSCRIPTION or PAY WALL. All features are made possible by the community-minded business on display on the channel with links directly to the website for that business. Be sure to thank them for helping make Hoosierland TV possible.
Your Free Local On-Line TV Station for Clinton, Boone and Carroll County.