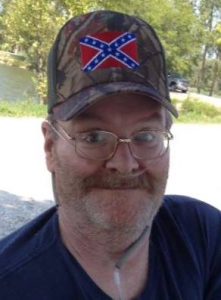 Terry Max Sedwick, 59, of Kirklin passed away on Tuesday, January 9, 2018 at Witham Memorial Hospital in Lebanon following an extended illness. He was born April 21, 1958 in Tipton to Leon M. and Betty (Alder) Sedwick.
Terry was a 1976 graduate of Clinton Central High School and worked for ROHN for 18 years.  He served as an EMT and volunteer firefighter for both Kirklin Township Volunteer Fire Department and Forest Volunteer Fire Department.  Terry enjoyed hunting, fishing and anything outdoors.  He was also a 25 year Master Mason.
On July 2, 1993, Terry married Tamara "Tamey" Root and with whom celebrated their 24th wedding anniversary.  She survives with Terry's sisters, Darleen (Mike) Bartley and Patricia (Brien) Compton; parents-in-law, Joe and Sue Root; sister-in-law, Tina (Scott) Larimore; nieces and nephews, Rachel (Aaron) Gallichan, Christopher (Melissa) Timmons, Brady Compton, Tanner (Shelby) Compton, Blayne Root, Brock Howe, Branden  and Shelby  Larimore and 5 great-nieces and nephews.
He was preceded in death by his parents and one great-nephew, Parker.
A memorial gathering will be held from 12:00 – 3:00 p.m. on Saturday, January 13, 2018 at Bookers Bar & Grill (109 N Main St, Kirklin, IN 46050).  Donations in memory of Terry may be made to Genda Funeral Home to help the family with final expenses.  The Genda Funeral Home in Frankfort is assisting the family with arrangements.  Online condolences may be made to www.gendafuneralhome.com