The talk around town Sunday was all positive and excitement following Saturdays concert at Prairie Creek Park. It was a free evening of music starting at 5:30 pm by the music group Attaboy,  followed by 45 RPM's at 8 pm. Vendors were available.
The summer concerts are sponsored by Ellis Jewelers, VFW Post 1110, TTG Equipment, Indiana Packers, Indiana Kitchen, and Moose Lodge #7 Frankfort.
Erick Dircks was on hand with camera, video, and drone equipment for your viewing pleasure.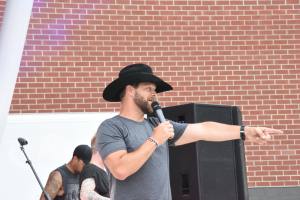 Facebook users view photos here