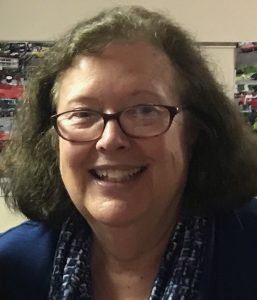 Jennifer Ann Archibald, 72, of Flora, passed away at 12:30 a.m. on Monday, Nov. 23, 2020, at St. Vincent Hospital, Indianapolis. She had been in the hospital there and in Lafayette for the past three weeks and in ill health for several months.
Born Dec. 10, 1947, in Lafayette, she was the daughter of Clarence and Maxine (Quinn) Shambaugh. Her parents doted on her and she was always her daddy's girl. She grew up in Flora and graduated from Carroll High School in 1966 as valedictorian of her class.  Her marriage was to John C. Archibald; he preceded her in death on Dec. 29, 2014.
Jennifer's professions were journalism and photography. Her career had its beginning in her junior year of high school when she began writing a column called Cougar Beat for the Hoosier Democrat, a forerunner of the Carroll County Comet. She worked summers at the newspaper for the rest of high school and through college. After earning her Bachelor of Science degree in Journalism in 1970 from Indiana University, Bloomington, she went to work full-time for her hometown newspaper. She worked 40 years for the Comet with the only break being seven years beginning in 1976 when she stayed home to be a full-time mom to her two daughters, Stephanie and Lindsay.
Because she worked at a weekly community newspaper, Jennifer did a little bit of everything, but her passions were history and preservation, the arts and people. When she retired on Jan. 1, 2014, she said in a Comet interview, "Writing about the history of Carroll County, what's happening now, and local leaders' vision for the future has been an exciting and rewarding career. I've interviewed and come to know many interesting and wonderful people over the years. They've each had a story, and I have loved telling it."
Through the years, her stories earned her multiple writing awards in the Better Newspaper Contest sponsored by the Hoosier State Press Association.
Her writing also included notes to people who may be suffering a loss or celebrating a special occasion. She personalized the card with a note that included a special memory about that person.
Jennifer's pride and joy were her five grandchildren – Braxton, Brecken, Brodrick, Braylin and Aspen. She saw each of her grandchildren as unique individuals and focused on creating memories with them individually as well as all together. She was the family picture taker, and spent many hours making multiple photo albums for each of her grandchildren and her daughters.
Anytime Jennifer could spend time with her daughters and their families was a special occasion – holidays, birthdays, trips, ballgames, school events or just hanging out – she loved being included in whatever they were doing.
Jennifer was a competitive person with a keen memory. Her family learned "Ma Jennie" was "in it to win it" so when playing games with her they better be ready for a spirited contest. She enjoyed going to the movies, dinner out with family and friends, watching TV at home, especially PBS, collecting old cameras.  She was always up for exploring new places and adventures with her family. In recent years, she spent February wintering on the Gulf Coast in Florida.
She had a steadfast Christian faith. Her church, the Flora First Christian Church, was an important part of her life. For a number of years, she served as the church custodian, taking great pride in keeping the church building clean and polished.
Jennifer was an honorary retired member of Beta Alpha Chapter of Psi Iota Xi philanthropic sorority in Flora and at IU was a member of Alpha Delta Gamma social sorority.
Left to cherish her memory are her daughters, Stephanie Good (fiancé Rick Davis) of Lafayette and Lindsay Calhoun (husband Jason) of Flora; grandchildren, Braxton, Brecken, Brodrick and Braylin Good, all of Lafayette, and Aspen Calhoun of Flora; three cousins, Kathy Shank of Flora, Connie Holmeen of Connecticut and Kristie Martinovich (Tim) of Michigan; sister-in-law and brothers-in-law, Vonda and Ron Downing of Vevay and Kevin Archibald of Clearwater, Fla.; nephew, Josh Downing of Cincinnati, Ohio; and many friends.
She was also preceded in death by her parents and an infant brother.
Visitation will be held Friday, Nov. 27, from 11 a.m. until the start of her funeral service at 1 p.m. at the Flora First Christian Church with Dr. Steven Sorensen officiating. The funeral service will be live-streamed and may be viewed at www.gendafuneralhome.com. Burial will follow at Maple Lawn Cemetery, Flora.
In adherence to the current CDC guidelines, it is requested that guests follow the appropriate social distancing and the wearing of masks.
Memorial contributions may be made to the American Heart Association or Flora-Monroe Public Library.
Genda Funeral Home Reinke Chapel, Flora, is entrusted with the arrangements. Online condolences may be directed to www.gendafuneralhome.com.