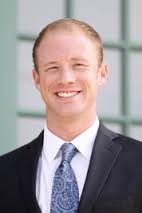 Frankfort Mayor Chris McBarnes unveiled his proposed school safety regulations for all schools in the Community Schools of Frankfort Tuesday night at the Frankfort City Council meeting.
"I'm going to spearhead an initiative to hopefully put an armed, trained, tactical, but interpersonal, police officer in each and every one of our schools in Frankfort along with metal detectors," said McBarnes. "We need to step up and be proactive before a tragedy happens here in the City of Frankfort."
McBarnes added he wants to see this done as soon as possible.
"I've set a very ambitious timeline of having this done by the time our children return to school this fall," said McBarnes. "I want to protect our kids."
McBarnes said the estimated costs of this plan would be $332,000 annually. He said our children are most vulnerable and they need a safe environment to learn in.
"You can't put a dollar amount on a child's head," said McBarnes. "We must protect our children."
McBarnes added the shooting at Noblesville West Middle School on Friday was the 23rd school shooting in 2018. Of the 10 deadliest school shootings, all but one took place in a town with fewer than 75,000 residents and the vast majority of them were in cities with fewer than 50,000 people.
McBarnes added the day before the shooting in Noblesville he had a conversation about school safety with Community Schools of Frankfort Superintendent Don DeWeese and Frankfort Police Chief Troy Bacon.
"We must come to the realization in Frankfort that we are not immune," said McBarnes. "Actually, most of these shootings are happening in smaller towns across America — suburbia — where everyone knows everyone, everyone knows everyone's business, and if a girl dumps you or something goes wrong in your life, it's being talked about on Facebook."
Of course, the big question is how will this initiative be funded.
"Right now, I'm looking at a number of different financing options," said McBarnes. "I'm working with private businesses, I'm looking at our Redevelopment Commission, Superintendent DeWeese is looking at his budget in regards to the number of security guards he's paying right now. I believe the financing for this will come from a conglomerate of different partners."
At the council meeting, DeWeese said this is "something that is necessary."