Prairie Grass Observatory at Camp Cullom is cancelling its scheduled Open House for tonight, March 18.
The National Weather Service is predicting 80% cloud cover, high winds and cold temperatures, making productive observations from the Observatory very unlikely.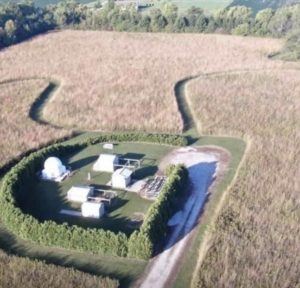 Prairie Grass Observatory hosts FREE astronomical Open House events several times each year. The next scheduled Open House is set for Saturday April 22.
Anyone coming to these free Open House events can see through some of Indiana's largest telescopes, including a computerized 28" scope, giant 100mm binoculars, 16" scope, space movies, laser assisted constellation talks and more.
On a good night you will be able to view:
Planets
Open Star Clusters
Galaxies
Constellations
Globular Clusters (over 100,000 stars in eyepiece)
Craters on the Moon on "Moon nights"
Often see "falling stars" or meteors
Pictures and displays
Observatory's own meteorite collection
Open Houses are Open to the public. Camp Cullom is located at 6815 W County Road 200 North between Jefferson and Mulberry, Indiana.
Camp Cullom and Prairie Grass Observatory is supported in part by your United Way for Clinton County donations.