Township government is the smallest, most local form of government available to Indiana residents. Township government is sometimes referred to the form of government "Closest to the People".
Clinton County and Carroll County each have have 14 townships. Boone County has 12 townships. (In 2014 Perry Township in Boone County consolidated with Zionsville).
The range of services provided by each township in Indiana ranges widely from basic needs and burials for the poor to a long list that may surprise Hoosiers not familiar with what some townships provide.
The reasons township services vary so widely may be based on population, budget and sometimes even the passion, philosophy and drive from each individual elected trustee. Expenditure of funds held by townships toward certain needs may also be limited by state statute.
List of services provided by various townships statewide:
Basic Needs and Burials
Parks and Recreation
Fire Protection and EMS services
Library Services
Cemeteries
Weeds and Rank Vegetation Control
Settling of Fence Disputes
Community Service Agreements
Notary
Community Buildings
Food Pantries
Representative Payee
Senior/Special Need Services
Education (Pre-K, before/after care, adult education
Shelters
Homeowner and Rental Housing Maintenance
It is extremely unlikely any one township in Indiana provides all the above listed services. The list merely includes services that may be provided by townships somewhere in the State.
Kevin Evans spoke at the Frankfort Rotary Club Thursday and provided an excellent state-wide summary of the Township form of Government and services throughout Indiana. Evans currently serves as the Associate Director of ITA (Indiana Township Association). In his role, Evans communicates with the 1002 townships in Indiana. Evans is also the Union Township Trustee in Clinton County.
The Indiana Township Association (ITA) was formed in Indiana in 1890 to provide support to townships throughout the state.
There was some conversation years ago about eliminating Township government in the state and transferring existing township duties and responsibilities to other levels of government, primarily at the County level. Evans said such a transfer would result in 8.5 Billion Dollars annual cost increase to Indiana Tax Payers, according to one ITA study.
Township populations in Indiana range all the way from over 150,000 people to 12 people! The most common population found in a township in Indiana ranges from 1,000 to 1,999 people. Only 54 of the 1,002 townships have over 30,000 residents. Evans said township government can be efficient because every client can get some attention when the township population is in the hundreds or low thousands. Townships with populations over 30,000 can make it difficult to "keep track" of the population needs and can make the process "inefficient".
As baby boomers age, Evans said the fastest growing population group in Indiana townships is "Seniors". Evans also said 9 of Clinton County's 14 townships currently have 20% or more of the township population in Poverty (example: annual income for two people less than $17,240).
Evans said the rising poor population among Seniors now has some Seniors statewide living in Hotels.
Evans said there are many townships that have very large surplus balances. Carefully allocated, these funds could be utilized to serve the needs in each township holding these large balances in savings.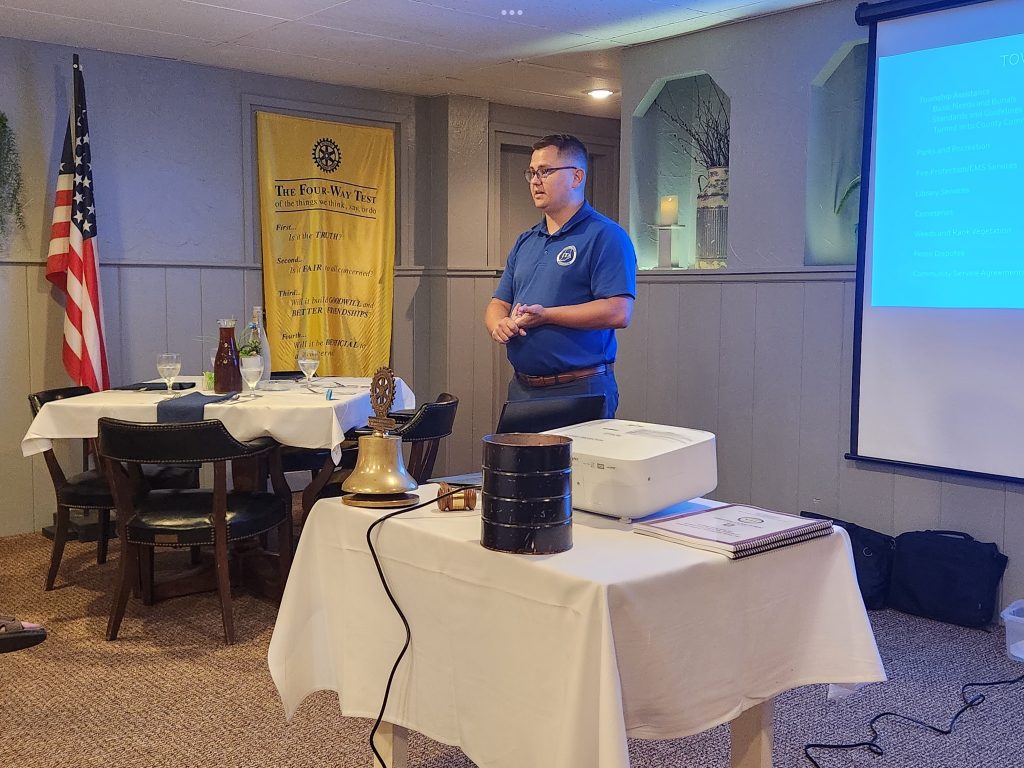 Click Here to learn more about your township expenditures and budgets.