There are two important search bars Kaspar Media would like to introduce to you that are "almost magic".
The search bar for Clinton County Daily News will take you to:
Obituaries of anyone in our obituary file. Just typein a few letters of the person's first or last name.
Search NEWS stories from thousands on file. Just type in any key word and watch the "magic" happen.
Search any SPORTS story from any on file. Just type in a key word and select the story you want to read.
Try it.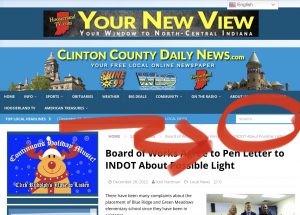 When we show off this feature of Clinton County Daily News we often get compliments and something like "you need to let people know about that!" We agree! And so…you have been introduced.
Enjoy your search bar.
Same goes with the powerful search bar at Hoosierland TV. Try the Hoosierland TV search bar by putting in "County Fair" or "Basketball" "Parade" or "Park" and see what happens.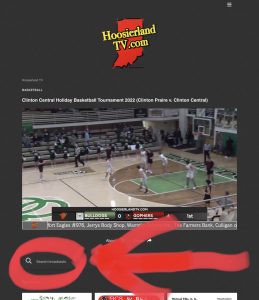 We thought pointing out this search bar feature might help you enjoy your long New Years Day weekend as you snuggle up with your phone, iPad or computer.
Join us in 2023 as we add more stories and videos for your search bar pleasure.
Magic?
No. But almost feels that way, doesn't it?
Have a great 2023. We had fun serving you in 2022 and wish a wonderful 2023 to all.
Russ Kaspar