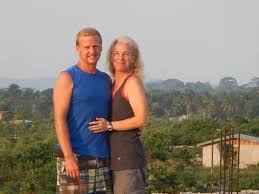 Announcing his return to leading the Frankfort Parks Department, Mayor Chris McBarnes has chosen Travis Sheets as the City's new parks superintendent, pending the Common Council amending an ordinance that currently requires all department heads to live within the City limits.
"Travis previously worked as the director of parks and recreation several years ago and was responsible for building TPA Park's first petting zoo and bird aviary. In addition, he started the holiday Festival of Lights, renovated the playgrounds, planned festivals, planted 500 trees in our parks system and built the administration building in TPA Park.
"With this impressive list of 'firsts' for our parks coupled with his degree in parks and recreation, we are extremely happy to have Travis returning to his 'parks roots.' He will hit the ground running. Travis' leadership, experience and dedication to the mission of our Parks Department means exciting progress lies ahead for residents and visitors to our City's parks, as well as for our dedicated Parks team," McBarnes said.
McBarnes has tasked Sheets with using his prior leadership experience to take the Parks Department's team and activities to the next level.
"I am looking forward to applying my experience in project management, facilities design and building construction to my role in leading the Parks team. I am excited to lend my passion for creating unique park programs and services as well as my vision for innovative landscape designs and concepts to my position," Sheets said. "Having launched many of the Parks' initiatives and events still in place today, I feel like I'm back home again."
Currently a senior fellow at the Sagamore Institute in Indianapolis working in African Initiatives and developing the Global Consortium Portfolio, Sheets recently moved back to Clinton County after spending five years in Liberia, West Africa.
In Liberia, he and his wife, Gina volunteered with Hope in the Harvest Missions International that they and other partners launched. They built an Agriculture Research Center on the campus of Liberia International Christian College where Sheets served as chair of the Agriculture Department. He also worked in the interior of Liberia, teaching agriculture and small business development techniques to the poorest of the poor.
A Clinton County resident, Sheets previously served eight years as a member of the Clinton County Council.
City Council to vote October 23 on City Ordinance 30.07: Appointment of Various City Employees, Department Heads
Having discussed the long-time need to update the City's ordinance concerning residency of City employees and department heads, the Frankfort City Council will vote tonight on changing the current ordinance that requires the heads of departments to be City residents.
According to City Councilors Wanda Mitchell and Steve Beardsley, the ordinance is outdated and limits the Mayor and Board of Public Works from hiring qualified, talented people simply due to a residency restriction.
"It's time we removed this limitation hindering the administration from attracting talented employees who could make such a difference for our community. Instead of having to live within Frankfort City limits, department heads would have to live within Clinton County," Mitchell explained.
"This step moves us in the right direction and positions the City for continued progress in building and keeping a strong team of talent in our employee and leadership base," Beardsley said.