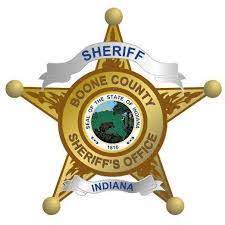 On Thursday, September 14, the Boone County Child Abuse and Sexual Exploitation Task Force served a search warrant that resulted in the arrest of Fredrick C. Starks, 70 years old, of rural Brownsburg.
The Indiana State Police contacted the CASE Task Force to investigate 613 National Center for Missing and Exploited Children (NCMEC) tips. With the assistance of the Montgomery County Sheriff's Office, Crawfordsville Police Department, Avon Police Department, Indianapolis Metropolitan Police Department, and the Indiana State Police.
Starks was charged with one count of Child Exploitation, Level 4 Felony, and four counts of Possession of Child Pornography, Level 5 Felony. Starks owns a second home in South Carolina and CASE also worked with investigators from South Carolina to ensure that any tips involving Starks were also investigated. All involved parties are presumed innocent until proven guilty in a court of law.