Hi!
Todd Berryman here, and I'm super excited to be the morning guy on WILO Radio! I hope you enjoy our show, and that you'll bookmark this page for extra goodies from the show, random notes, and stuff we couldn't fit in on the radio.
---
A Little About Me …
I'm an Indiana native, born in Columbus in 1970. Aside from two years in Michigan (1975 to 1977) and another two in Colorado (1978 to 1979), I've been an Indiana resident all my life.
I started in radio in 1988 doing news, began my DJ career the next month by spinning jazz, and I've worked in a multitude of radio formats ever since, including morning shows in Bloomington-Indianapolis and Columbus.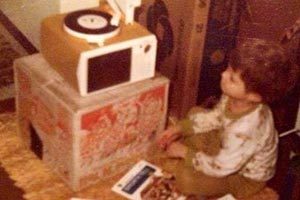 I wanted to be a DJ when I was 4 years old, but it became much more apparent when I got a radio with a microphone at age 7.
My favorite movies include Madadayo (directed by Akira Kurosawa), Hopscotch (starring Walter Matthau and Glenda Jackson), and The Godfather.
Among my favorite books: Blue Highways by William Least Heat-Moon; the collected works of Robert Fulghum (especially Uh-Oh and Maybe, Maybe Not); and Drowning in the Sea of Love: Musical Memoirs by Al Young.
Favorite foods include macaroni and cheese, tacos, and crab rangoon.
Hobbies: going to museums, record collecting, and recording/audio transfer work. In other words, yes, I still make mix tapes.
Photos
The ToddBlog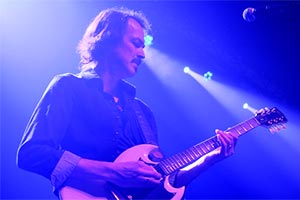 On Wednesday morning, I spoke with local musician Jason Wells about music, life, and making plans around Covid-19. I t.hen played Jason's new single "Right
… [FULL STORY]